Screening: Free CeCe
Starts: Thursday, Jul. 14 11:30 AM (Eastern)
Ends: Thursday, Jul. 14 1:30 PM (Eastern)
On her way to the store with a group of friends, Chrishaun Reed "CeCe" McDonald was attacked. In fighting for her own life, a man was killed. After a coercive interrogation, CeCe was incarcerated in a men's prison in Minnesota. An international campaign to free CeCe garnered significant support from media and activists, including actress and executive producer Laverne Cox. Laverne uses her platform to explore the roles race, class, and gender played in CeCe's case.
CeCe emerges not only as a survivor, but as a leader. Documentarian Jac Gares pushes past everyday narratives of victimhood that surround the lives of trans people, to foreground the way CeCe and other trans people are leading a growing movement to critically interrogate and disassemble the prison industrial complex.
CeCe will be present for Q&A and discussion, along with filmmaker Jacqueline Gares, and activist Joshua Allen, a Black trans-feminine organizer and abolitionist whose work revolves around issues of race, gender and policing.
Screening cosponsored by Democracy for America and Ultraviolet.
Panelists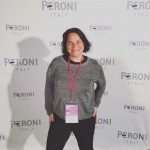 JACQUELINE (Jac) GARES is a New York-based filmmaker FREE CeCe! is her first documentary feature film.
For five years, Jac served as producer and supervising producer of IN THE LIFE on public television, her work garnered awards from NLGJA, GLAAD, and Webbys. She produced specials and documentaries for the History Channel, Food Network, USA Networks and PBS's premiere non-fiction film showcase, P.O.V./The American Documentary. Her first documentary, about genetic testing and Alzheimer's Disease, UNRAVELED, won a Freddie Award in 2008; her short film REMNANT won a TELLY Award in 1999. Gares has a BA in English Literature from Rutgers University and an MA in Media Studies from The New School. Jacqueline has been named Go Magazine's 100 Women We Love, was featured in Cahiers du Cinema, and is a proud 2014 Jerome Foundation Emerging Film/Video Artist Grantee.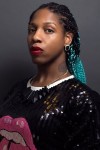 CeCe McDonald is young and passionate transgender activist. In 2011, CeCe McDonald was studying fashion design at Minneapolis Community and Technical College while walking to a grocery store, she and her friends were attacked by a group of white people shouting racist and transphobic slurs. After fatally stabbing one of her attackers, she was unjustly imprisoned for 19 months. Throughout her time in prison, CeCe openly discussed issues around mass incarceration and its intersections with transphobia, homophobia and class. Now, CeCe McDonald brings her creative and energetic personality to stages all over the country. She uses storytelling to articulate the personal and political implications of her time in prison and ways to heal. She fosters conversations and discussions around the intersections of trans identity including but not limited to prison abolition, homelessness, and love. CeCe has given talks from college campuses to Wall Streetand is highly sought after for her raw and honest dialogue.