Gays, God, and Guns: Where Will the LGBTQ Movement Go From Here?
Session Type(s): Panel
Starts: Thursday, Jul. 14 11:30 AM (Eastern)
Ends: Thursday, Jul. 14 12:45 PM (Eastern)
Over the past year, the LGBTQ movement has struggled to find direction in dealing with the right-wing backlash after winning marriage equality. From over 100 attacks in state legislatures, to the unending murders of trans women of color, to the recent massacre at a gay club during Latinx Night, LGBTQ people are still very much fighting for our liberation. Join this session to learn more about the challenges the movement is facing, as well as how you can join the fight for LGBTQ liberation.
Moderators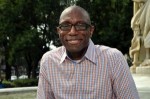 Michael Crawford is Director of Online Programs at Freedom to Marry where he manages the organization's websites, email program, online fundraising, and social media presence. He was a leading strategist for the successful campaign to win freedom to marry in Washington, D.C. with a focus on public education, community outreach, and communications strategy. Michael was named as one of The Advocate Magazine's 2009 People of the Year and one of The Washington Blade's Ten People Who Make Us Proud. He was awarded the Gay & Lesbian Activists Alliance Distinguished Service Award in 2010 for his work to win marriage in Washington, D.C. He was a 2011 fellow in The Pipeline Project's 21st Century Fellows Program.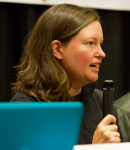 Heather joined GetEQUAL in May 2010. Prior to her work with GetEQUAL, Heather was the Chief Operating Officer at the New Organizing Institute, overseeing operations and expanding programs. Heather has also worked with organizations such as mySociety in the U.K. and with Idealist.org in the U.S., always focused on building community and pushing for tangible social change. A native of Lexington, KY, Heather holds a Bachelor of Arts degree in religion/philosophy from Berry College in Rome, GA, and a Master of Divinity degree from Wake Forest University Divinity School in Winston-Salem, NC.
Other sessions: Moving into Action: Raising the Bar for Co-conspirators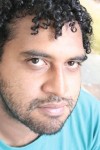 Reuben Hayslett is a queer writer, activist and storyteller with a MFA in Creative Writing from Fairfield University. He currently works at the Working Families Party, a progressive third party in the United States, where he combines his storytelling skills and political activism as a National Online Campaigner. Reuben has won campaigns against Netflix, UPS, Rhode Island Lifespan Hospital, and led a coalition to remove David Koch from the Board of the Smithsonian and PBS. His non-fiction work first appeared in The Splinter Generation in 2007 and most recently in The Mary Sue blog in 2015. His fiction work has appeared in the Surreal South Anthology in 2011, transLit magazine and the Oregon Literary Review. In Brooklyn, Reuben produced Rustik Storytellers, a monthly oral storytelling live show in 2013, and most recently co-produces PRACTICE, a safe space live storytelling show that encourages new-comers to try their hand at the oral storytelling tradition.
Other sessions: #TalkingWhileBlack: Recognizing and Combating LGBTQ Racism