We are One: Overcoming the Shared Opposition of the LGBT and Reproductive Rights Movements
Session Type(s): Panel
Starts: Thursday, Jul. 16 1:30 PM (Eastern)
Ends: Thursday, Jul. 16 2:45 PM (Eastern)
Domestically, they brought you DOMA and abortion bans; abroad, they instigated the passage of Uganda's "anti-homosexuality" bill and are thwarting reproductive justice in Latin America. Often, these actors' actions abroad go unnoticed in the U.S. Join us for a hands-on strategy session that aims to expose'Äîand challenge'Äîthe right-wing forces behind LGBT oppression and anti-reproductive rights campaigns, from Focus on the Family to Rick Warren and Rep. Chris Smith. We'll discuss shared adversaries in the fight for sexual and reproductive rights. Learn from activists on the front lines what you can do to defend LGBT and reproductive rights worldwide. We'll break into small groups to talk communications campaigns, how to be an effective global partner, and how to engage in campaigns to uncover here at home what the oppositions' actions are abroad.
Moderator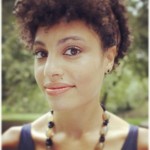 Lori Adelman is the Director of Global Communications at Planned Parenthood Federation of America and xecutive Director at Feministing.com. A writer and advocate focusing on race, gender, and sexual and reproductive rights, Lori has previously worked at the United Nations Foundation, the International Women's Health Coalition, and Human Rights Watch. In 2014, she was named to The Root 100 list of the nation's most influential African Americans, and to the Forbes Magazine list of the "30 Under 30" successful people in media. Follow her on Twitter: @Ladelman.
Other sessions: Feminist Future: How Folks of Color, Queer Activists and Young People are Transforming the Movement, Beyond "Diversity": A New Model for Solidarity Across Causes and Identities
Panelists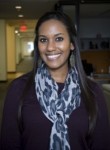 Brittany Alston Caballero is a reproductive justice advocate, communications strategist, and writer, with a decade of experience in the movement for sexual and reproductive health and rights. She has led national and international communications and advocacy campaigns on abortion, comprehensive sexuality education, LGBTQ liberation, and contraception, among other progressive issues. Currently, she works at Planned Parenthood Federation of America and serves on the Board of Directors for the New York Abortion Access Fund. She holds a Master's degree in strategic communications from Georgetown University and a Bachelor's degree in public communication and Spanish language & foreign studies from American University. She completed her studies pertaining to Spanish language and Latin American studies at Universidad Católica Argentina in Buenos Aires.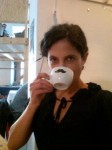 Gillian Kane is a Senior Policy Advisor for Ipas, a global abortion rights organization based in North Carolina. Gillian has published extensively on issues related to human rights, gender and reproductive health in The Atlantic, Slate, AlterNet and Ms. magazine, among others. She lives in Brooklyn, NY.
Other sessions: Globalizing Homophobia: How Anti-LGBT Activists are Spreading Hate Abroad

Rev. Canon Dr. Kapya John Kaoma is Political Research Associates' religion and sexuality researcher and author of the 2012 Colonizing African Values report. He is an ordained Anglican with a particular interest in human rights, ecological ethics, and mission. A former dean of St. John's Cathedral and lecturer at Africa University in Mutare, Zimbabwe and academic dean of St. John's Anglican Seminary in Kitwe, Zambia, Dr. Kaoma produced a report entitled Globalizing the Culture Wars: U.S. Conservatives, African Churches, and Homophobia that prompted invitations to testify before the United States Congress and the United Nations. He represented the Anglican Communion at the Edinburgh 2010 conference, presenting a paper on mission and ecology. He is currently the Rector of Christ Church, Hyde Park, MA and a Visiting Researcher at Boston University Center for Global Christianity and Mission. He received his doctorate in Ethics from Boston University.
Other sessions: Globalizing Homophobia: How Anti-LGBT Activists are Spreading Hate Abroad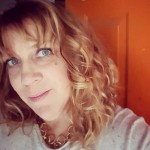 25+years advocacy/activism in reproductive healthcare. Feminist mama to two boys and foster parent to several kiddos. Born in Southern Arizona, an unwilling transplant to Central Phoenix. When not busy writing or rallying, can be found chasing boys and working on her mid-century home.