Beyond "Diversity": A New Model for Solidarity Across Causes and Identities
Session Type(s): Panel
Starts: Friday, Jul. 17 12:00 PM (Eastern)
Ends: Friday, Jul. 17 1:15 PM (Eastern)
"Allyship" and "diversity" have become progressive buzzwords, yet we still face an unbearable whiteness in liberal media and great racial and gender-based schisms within our movement. This panel will focus on modeling solidarity in the progressive movement by centering and elevating historically marginalized voices, and learning key lessons for the progressive movement along the way. Come learn from activists on the digital front lines who are identifying common adversaries to the progressive movement and banding together to face them.
Moderator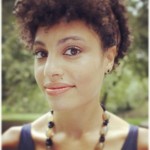 Lori Adelman is the Director of Global Communications at Planned Parenthood Federation of America and xecutive Director at Feministing.com. A writer and advocate focusing on race, gender, and sexual and reproductive rights, Lori has previously worked at the United Nations Foundation, the International Women's Health Coalition, and Human Rights Watch. In 2014, she was named to The Root 100 list of the nation's most influential African Americans, and to the Forbes Magazine list of the "30 Under 30" successful people in media. Follow her on Twitter: @Ladelman.
Other sessions: We are One: Overcoming the Shared Opposition of the LGBT and Reproductive Rights Movements, Feminist Future: How Folks of Color, Queer Activists and Young People are Transforming the Movement
Panelists
Gloria Malone is a writer, speaker, and social media and public campaign consultant. Gloria advocates and writes about politics, reproductive justice, and pregnant and parenting teens. She is a co-founder of #NoTeenShame and a member of Echoing Ida. You can follow her on twitter at @GloriaMalone
Other sessions: Do Details Matter? Why and How We Sanitize Our Stories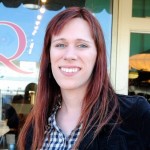 Jos Truitt is Executive Director of Development at Feministing. She joined the publication in July 2009, became an Editor in August 2011, and Executive Director in September 2013. As a student at Hampshire College, she organized the Civil Liberties and Public Policy Program's annual reproductive justice conference. She has worked on the National Abortion Federation's hotline, was a Field Organizer at Choice USA, and has volunteered as a Pro-Choice Clinic Escort. Jos has written about transgender issues, abortion access, and media representation for publications including The Guardian, Bilerico, RH Reality Check, Metro Weekly, and the Columbia Journalism Review. She speaks and trains at conferences and college campuses about trans issues, reproductive justice, blogging, feminism, and grassroots organizing. Jos completed her MFA in Printmaking at the San Francisco Art Institute in Spring 2013. In her "spare time" she likes to bake and work on projects about mermaids.