Inclusion Matters: The Whys and Hows of Expanding Progressive Engagement of Latinos in the Media
Session Type(s): Panel
Starts: Friday, Jul. 17 7:30 PM (Eastern)
Ends: Friday, Jul. 17 8:45 PM (Eastern)
With eyes on 2016, the Right is desperate to win over or neutralize Latino voters at the ballot box, and they are doing everything they can to get the media to help. As the Koch brothers channel more resources into the Libre Initiative, conservatives are aggressively booking talkers for Spanish media (the fastest growing media market), pressuring Telemundo, Univision and others to offer more "balance" and push conservative lies about progressive policies. Meanwhile, English-speaking media often misrepresent Latinos as single-issue voters who are only concerned about immigration, when in reality, Latinos'Äîlike most Americans'Äîare progressive on the economy, health care, education and civil rights. Learn from media experts and watchdogs about how progressives can hold the Right (and their allies in the media) accountable and pave the way for a more truthful and progressive engagement of the Latino community.
Moderator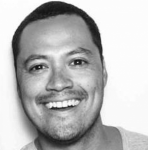 Kristian Ramos began his career working for Senate Minority Leader Harry Reid in his rapid response communications office. He is currently the Communications and Outreach Manager for Media Matters for America's Inclusion Matters initiative. Prior work experience includes time as the communications director for the Congressional Hispanic Caucus where he worked with 26 Congressional offices to craft message and provide guidance as needed. He has extensive non-profit and local government experience most recently working for the Mayor of Washington DC. He is a proud native of the Southwest, and wishes the East coast had better Mexican food.
Other sessions: If the Rising American Electorate is so Important, Why Isn't it Reflected in our Staffing?
Panelists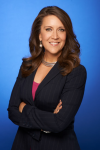 Maria Cardona has more than two decades of experience in the government, politics, public relations and community affairs arenas. Recognized among the most influential Latinos in the country, Maria is a Principal at the Dewey Square Group (DSG), the founder of Latinovations, and a CNN/CNN en Español Political Contributor. As head of DSG's Public Affairs Practice, she combines public policy, communications, coalition building, constituency outreach, government relations, traditional and new media at this premier national public affairs firm. Prior to signing on exclusively with CNN, Maria was a frequent political commentator on MSNBC, Fox, Univision and Telemundo. During the 2008 Democratic primary, Cardona was senior adviser and spokesperson to Hillary Clinton's presidential campaign and served on the campaign's Hispanic outreach team. During the 2008 general election, Cardona was a key surrogate for the Obama for America campaign, a role she revisited in the most recent 2012 presidential election.
Director of Public Engagement for @GovernorOMalley. Committed to not being the only Latin@ at any table. Past lives include NCLR, Univision, OFA.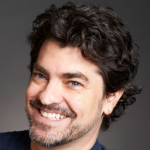 idyllic tropical childhood + school & beach + college & snow + music marketing + artist development + public relations + social media entrepreneur + MBA + digital business development + digital content, strategy & product management + consulting and entrepreneuring.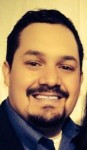 Francisco is serving as the ONE Arizona Director leading the non-partisan coalition of twelve diverse non-profit organizations across the state seeking to increase Latino civic participation. Moving forward, Francisco will assist amplifying the work of the coalition and expand its reach in Arizona.
Francisco brings more than a decade of experience working in the non-profit sector, state and federal government, and in the political arena. He was born and raised in Somerton, Arizona, a small agricultural town close to the Arizona-Mexico border.
He received both his Bachelor's Degree in Political Science and Master's Degree in Public Administration from Arizona State University.
Other sessions: Arizona's Latino Civic Engagement from SB 1070 to Now