Arizona's Latino Civic Engagement from SB 1070 to Now
Session Type(s): Panel
Starts: Thursday, Jul. 16 12:00 PM (Eastern)
Ends: Thursday, Jul. 16 1:15 PM (Eastern)
Since the passage of SB1070, groups around the state — and country — have prioritized innovative and collaborative civic engagement campaigns with Latinos. Join us for a conversation on how grassroots organizing, Spanish media partnerships and technology has maximized efforts and resources around the state to build political power.
Moderator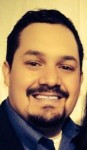 Francisco is serving as the ONE Arizona Director leading the non-partisan coalition of twelve diverse non-profit organizations across the state seeking to increase Latino civic participation. Moving forward, Francisco will assist amplifying the work of the coalition and expand its reach in Arizona.
Francisco brings more than a decade of experience working in the non-profit sector, state and federal government, and in the political arena. He was born and raised in Somerton, Arizona, a small agricultural town close to the Arizona-Mexico border.
He received both his Bachelor's Degree in Political Science and Master's Degree in Public Administration from Arizona State University.
Other sessions: Inclusion Matters: The Whys and Hows of Expanding Progressive Engagement of Latinos in the Media
Panelists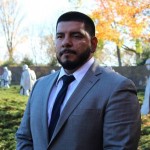 Tomas E. Robles Jr. currently serves as Executive Director of Living United for Change in Arizona (LUCHA). A member-driven organization that has played a key role the recent movement in Arizona to bring attention to wage inequality and worker rights through various campaigns in the past few years. Tomas became involved in grassroots organizing and activism after Senate Bill 1070, an anti-immigration bill that would have led to racial-profiling in Arizona, passed. Since then, Tomas has worked with various organizations working various issues such as immigrant and worker rights, Veteran's issues and housing discrimination.
Tomas is the son of Mexican immigrants, born in Tucson, AZ, and raised in Phoenix, Arizona. He is a veteran of the United States Marine Corps and is a graduate of Arizona State University with a Bachelor of Arts in Transborder studies with an emphasis on immigration policy and economy.
Born and raised in Boston, Brendan graduated from Harvard University and taught English in Chile before enrolling in a Ph. D. program in American Studies at Yale University. While there, Brendan became a leader in the union for graduate-student teachers and researchers, GESO, where he collaborated in campaigns for social justice with Yale's unions of clerical, technical, maintenance, and dining hall employees. More recently, he has organized hotel and food service workers, negotiated contracts, and directed political and community programs for UNITE HERE Local 631, the hospitality workers union in Arizona. Brendan currently serves as Executive Director of the community-development and social justice non-profit CASE (Central Arizonans for a Sustainable Economy).