Bring Wine and Whiskey: Tactics for Engaging and Activating Millennial Women
Session Type(s): Panel
Starts: Saturday, Jul. 18 4:30 PM (Eastern)
Ends: Saturday, Jul. 18 5:45 PM (Eastern)
Many women's organizations don't connect well with younger women, especially those who are not politically engaged. Join us to learn some unique ways to organize ambitious, badass, millennial women and have meaningful conversations about politics and current affairs. Empowering millennial women is essential to getting more women into leadership roles and into office, and that work should begin now.
Moderator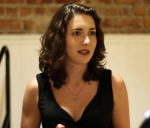 Kate Maeder has been a political strategist at Storefront Political Media since 2009, where she designs and implements multi-channel digital and traditional media campaigns. Kate has been the lead consultant for political campaigns, nonprofits and labor unions nationwide.
Kate has experience building and organizing communities online and on the ground. She's the lead architect behind a number of digital engagement platforms, including I Agree To See, which is building an audience of people who like watching political campaign ads.
Kate is a graduate of University of California, Berkeley. She volunteered for Obama in three states in 2008. She was a lead organizer of Ready for Hillary (2013-2015) and served as the SF Chapter Director of New Leaders Council (2012-2015). Kate is also the Co-Founder/President of Women Get It Done, which is organizing and empowering a network of professional women in cities around the country.
Panelists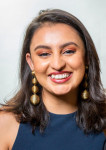 Shwetika Baijal is the Senior Director of Campaigns at Planned Parenthood Action Fun and Planned Parenthood Votes. She co-manages a team of 11 public affairs experts who support all elements of public affairs across all 50 states, and she runs multi-million dollar Planned Parenthood Votes' independent expenditure program to help elect sexual and reproductive health champions across the country and up and down the ballot.
Her background in politics prior to her current role includes Senator Cory Booker's 2020 presidential campaign, many years as a political consultant in the San Francisco Bay Area with 50+1 Strategies, and campaigns in Virginia and Hawaii. She lives in Washington DC and spends her free time watching movies, learning to swim, and reading.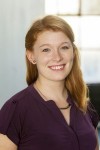 Emma Gibbens got her start in Northern Minnesota working with the MN DFL to elect Senator Al Franken. Since that first taste of community building, she has spent 7 years working on political campaigns across the country. Taking all she learned in the field, she has now transitioned into political technology working for a mobile canvassing startup called Organizer.
Emma is passionate about empowering women and increasing number of women in leadership roles. She is Director of Operations and Growth for Women Get It Done, an organization that works to elevate women by maximizing the collective networks and collaborating to develop innovative solutions to obstacles in the workplace.
Other sessions: Master Class: Organizer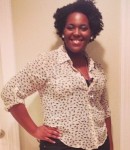 Amber J. Phillips, Manager, Campus Organizing, inspires and mobilizes young activists as they fight for sexual health awareness, LGBTQ rights, gender equality, and ending the stigma around abortion. Amber is a lead coordinator of on-the-ground efforts such as the 1 in 3 Week of Action, #Vision4SexEd and the 1 in 3 Week of Artivism and conducts trainings at national conferences. Amber supports dozens of sexual health and reproductive rights organizers throughout the year and has also influenced viral messaging content for Advocates' Don't Be Triched campaign and the 1 in 3 Campaign Valentines. Prior to joining Advocates, Amber trained organizers, developed leaders, and created civic engagement field plans for the Bus Project and Young People For. She attended Chatham College for Women in Pittsburgh, Pennsylvania where she earned her Bachelor's of Social Work and Cultural Studies with a concentration in African-American Studies.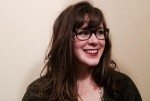 Tori Taylor is an organizer with a decade of experience working for progressive organizations and leaders in over twenty states. She currently serves as Head of Political & Organizing at Swing Left, a national grassroots organization that helped take back the House in 2018. During the 2018 cycle, She was a senior political advisor for the Democratic National Committee under the leadership of Chairman Tom Perez and later managed a Red to Blue congressional race in her home state of North Carolina. Previously, Tori served as National Deputy Women's Vote Director for Hillary Clinton's 2016 presidential campaign. She has also served as State Campaigns Manager for Center for American Progress Action Fund, specializing in state-based issue advocacy. Tori also spent three years at EMILY's List, helping elect Democratic candidates at the state and local level and managing their national training program. Tori is an alum of President Obama's campaign, working on his reelection campaign and directing youth engagement efforts at the 2012 Democratic National Convention. She is the former National President of College Democrats of America.