Master Class: Organizer
Session Type(s): Training
Training Tag(s): Master Class
Starts: Friday, Jul. 17 4:45 PM (Eastern)
Ends: Friday, Jul. 17 6:00 PM (Eastern)
The Master Class program is focused on the specific tools that organizers use every day, and helping intermediate users become efficient, effective power users. Feel free to bring tool-specific questions to the session.
Progressive field programs require plenty of elbow grease and passion. Efficiency and precision are the next steps. Using mobile technology, campaigns are saving time and energy, while gaining deeper insights to help inform their campaign strategy. Learn Organizer's best practices for managing real-time mobile field to optimize your canvassing and calling programs.
This master class will go beyond launching canvassers and seeing the results flow instantly back. We will show you how to:
Create smarter surveys – Let surveys do the work for your canvassers by looking up individual-level information like issue preferences and polling location
Better analyze field metrics – Don't just rely on intuition, find out which of our Result graphs and charts can prove whether you're running the best program possible
List targeting now – Organize your campaign's outreach to know where you've been and how far you've come to reach your progress to goal
…and we'll be giving a live training on Organizer's new Power Dialer – Call and canvass from one app, and view real-time results from a unified field program.
Our battle-tested, former field hands David Kornahrens, Emma Gibbens, and Ian Magruder will lead this class.
Trainers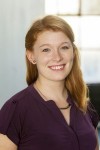 Emma Gibbens got her start in Northern Minnesota working with the MN DFL to elect Senator Al Franken. Since that first taste of community building, she has spent 7 years working on political campaigns across the country. Taking all she learned in the field, she has now transitioned into political technology working for a mobile canvassing startup called Organizer.
Emma is passionate about empowering women and increasing number of women in leadership roles. She is Director of Operations and Growth for Women Get It Done, an organization that works to elevate women by maximizing the collective networks and collaborating to develop innovative solutions to obstacles in the workplace.
Other sessions: Bring Wine and Whiskey: Tactics for Engaging and Activating Millennial Women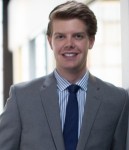 Millennial interested in person-to-person persuasion, trends of change and political re-alignment. Currently lives in San Francisco, CA, is a die-hard baseball fan, and serves as Secretary on the board of San Francisco Young Democrats.
Prior to joining Organizer, David worked for The Feldman Group, Glacier PAC, and Obama for America. David has broad experience across 5 election cycles with campaign finance, field, political and strategic consulting.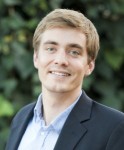 Ian Magruder is Director of Business Development at Organizer Inc, a San Francisco-based technology company at the forefront of mobile field organizing. At Organizer Ian leads the company's external relationships with the Democratic Congressional Campaign Committee, Service Employees International Union, Working Families Party, and other large national campaigns and advocacy organizations.
Prior to Organizer, Ian spent nearly a decade working on Democratic and progressive political campaigns at the local, state, and federal level. He also serves as Co-Director of the San Francisco chapter of the New Leaders Council, a national progressive leadership training network.