Women in the Workplace Caucus
Starts: Thursday, Jul. 17 4:45 PM (Eastern)
Ends: Thursday, Jul. 17 6:00 PM (Eastern)
Join us for an engaging discussion on issues around women in the workplace. We'll seek to come away with some tangible steps on two key questions. In particular we encourage those attendees in management positions and our male allies to attend and participate.
1. How do we organize and engage young women to build a stronger sense of community and address challenges in the workplace?
2. How do we create a better working environment for women to thrive and excel in the workplace?
Moderators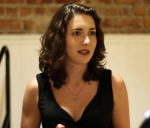 Kate Maeder has been a political strategist at Storefront Political Media since 2009, where she designs and implements multi-channel digital and traditional media campaigns. Kate has been the lead consultant for political campaigns, nonprofits and labor unions nationwide.
Kate has experience building and organizing communities online and on the ground. She's the lead architect behind a number of digital engagement platforms, including I Agree To See, which is building an audience of people who like watching political campaign ads.
Kate is a graduate of University of California, Berkeley. She volunteered for Obama in three states in 2008. She was a lead organizer of Ready for Hillary (2013-2015) and served as the SF Chapter Director of New Leaders Council (2012-2015). Kate is also the Co-Founder/President of Women Get It Done, which is organizing and empowering a network of professional women in cities around the country.
Other sessions: Power mapping and persuasion: The keys to building coalitions and making change, Organizing Young Women into the Progressive Movement Caucus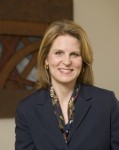 Elizabeth Shuler is the secretary-treasurer/chief financial officer of the AFL-CIO, one of three top-level officers for the federation and the first-ever woman elected to the position. Coming from Portland, Oregon, Ms. Shuler has been at the forefront of such progressive labor initiatives as green jobs programs and the fight for workers' rights, starting as a political activist and an organizer at the local union level. Ms. Shuler worked her way up through the ranks of the International Brotherhood of Electrical Workers (IBEW), from Local Union 125 to the executive leadership at the international headquarters. Ms. Shuler chairs the AFL-CIO Executive Council Committee on Finance, oversees the federation's internal operations and leads the federation's young worker and women's initiatives and its repositioning efforts. Secretary-Treasurer Shuler represents the AFL-CIO on various boards and committees, such as the AFL-CIO Housing Investment Trust and the Women's Committee of the International Trade Union Confederation.
Other sessions: Solidarity, The Original Way to 'Lean In': How Women Workers are Owning their Power for Paid Sick and Family Leave