Organizing Young Women into the Progressive Movement Caucus
Starts: Thursday, Jul. 17 12:00 PM (Eastern)
Ends: Thursday, Jul. 17 1:15 PM (Eastern)
It's no secret that women will likely determine the midterm and 2016 election outcomes, but many – on the left and the right – are struggling to figure out how to organize this key demographic both electorally and for advocacy organizations. With polls consistently showing that the GOP is out of touch with women, now is a key time to activate this powerful demographic.
1. How can we engage young women and organize them to join your cause or campaign? What messages resonate with young women most?
2. What are the primary communication channels that young women are using, and what tactics can we use to make sure our messages get heard? Going further, how can we use these channels to activate young women? What misconceptions exist about young women that hinder our organizing?
Refreshments sponsored by Change Corps.
Moderators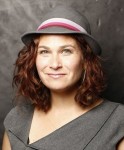 Ilyse Hogue assumed the role of President of NARAL Pro-Choice America in February 2013.
Ilyse is an expert in electoral and advocacy campaigns who has worked with a variety of nonprofit organizations, including Friends of Democracy, Media Matters for America and MoveOn.org. During her six years at MoveOn.org, Ilyse served as the Director of Communications and Political Advocacy, using online engagement strategies to mobilize around issues such as health; care and financial reform, and to engage millions of Americans in grassroots lobbying and participation in federal elections.
Ilyse is a frequent guest on network and cable news shows including MSNBC, PBS, CNN and Fox News as an expert on the political and policy landscape for reproductive freedom. She writes regular commentary for CNN.com and The Nation, and has had opinion pieces published in local and national outlets including Politico.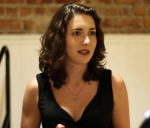 Kate Maeder has been a political strategist at Storefront Political Media since 2009, where she designs and implements multi-channel digital and traditional media campaigns. Kate has been the lead consultant for political campaigns, nonprofits and labor unions nationwide.
Kate has experience building and organizing communities online and on the ground. She's the lead architect behind a number of digital engagement platforms, including I Agree To See, which is building an audience of people who like watching political campaign ads.
Kate is a graduate of University of California, Berkeley. She volunteered for Obama in three states in 2008. She was a lead organizer of Ready for Hillary (2013-2015) and served as the SF Chapter Director of New Leaders Council (2012-2015). Kate is also the Co-Founder/President of Women Get It Done, which is organizing and empowering a network of professional women in cities around the country.
Other sessions: Women in the Workplace Caucus, Power mapping and persuasion: The keys to building coalitions and making change