Power mapping and persuasion: The keys to building coalitions and making change
Session Type(s): Training
Training Tag(s): Advanced Online Organizing
Starts: Friday, Jul. 18 3:00 PM (Eastern)
Ends: Friday, Jul. 18 4:15 PM (Eastern)
Movement building and making progressive change fundamentally begins with mapping key influencers, persuading people to join you and managing your database. Digital communication and CRMs make it easier than ever to leverage social networks to build coalitions, and an effective—yet often overlooked—tactic is to identify and persuade top social influencers. By targeting people with political-social influence, you're able to leverage low-cost online/offline tactics and "social norms" to activate a community/electorate. Always remember: What inspires people to join you?
Trainer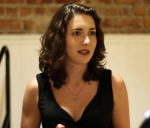 Kate Maeder has been a political strategist at Storefront Political Media since 2009, where she designs and implements multi-channel digital and traditional media campaigns. Kate has been the lead consultant for political campaigns, nonprofits and labor unions nationwide.
Kate has experience building and organizing communities online and on the ground. She's the lead architect behind a number of digital engagement platforms, including I Agree To See, which is building an audience of people who like watching political campaign ads.
Kate is a graduate of University of California, Berkeley. She volunteered for Obama in three states in 2008. She was a lead organizer of Ready for Hillary (2013-2015) and served as the SF Chapter Director of New Leaders Council (2012-2015). Kate is also the Co-Founder/President of Women Get It Done, which is organizing and empowering a network of professional women in cities around the country.
Other sessions: Women in the Workplace Caucus, Organizing Young Women into the Progressive Movement Caucus