The Ever-Evolving Ad Tech and Targeting World: What to Look for in 2014 and Beyond
Session Type(s): Panel
Starts: Thursday, Jul. 17 10:30 AM (Eastern)
Ends: Thursday, Jul. 17 11:45 AM (Eastern)
From Facebook's new sign up button to Pandora's musical taste targeting to handle matching on Twitter, the platforms we use to communicate our campaign messages are constantly changing. This panel will bring in digital experts and representatives from various tech platforms to talk about what's new and what's working in the digital media space.
Panelists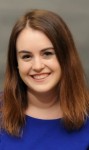 Danielle Butterfield is a Senior Associate at Bully Pulpit Interactive, where she manages digital marketing and creative strategy for a wide range of their political clients, including Terry McAuliffe's successful campaign for Virginia governor.
Before joining the Bully Pulpit team in 2013, she worked in Chicago as a digital advertising manager at Obama for America. There, she managed media planning and buying for their eight-figure email acquisition and online fundraising campaign. By Election Day, that program more than doubled the number of supporters on Barack Obama's email list, and led to exponential growth in overall digital fundraising.
Prior to joining the OFA team, Danielle spent time working on Capitol Hill for Rep. Loretta Sanchez, a fellow Chapman University alum.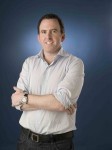 Over his 15 year career in media and advertising Sean has worked for National Public Radio-WFUV in NYC, ABC, ESPN, Comcast Corporation, MySpace and since July 2009 he has been Vice President of Advertising at Pandora Internet Radio.
Sean manages political and advocacy advertising for Pandora, helping campaigns and advocacy groups reach Pandora's 77 million monthly US listeners.
Sean is a graduate of Providence College and holds an MBA from Fordham University in Marketing & Finance. He has taught New Media and Mass Communication at the Fordham Graduate School of Business.
Favorite Summer stations on Pandora: Eels Radio, Caetano Veloso, Beach Boys, and AXS Coachella Radio.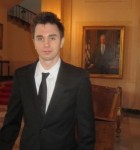 Chris serves as Director of Engineering at AMG and leads development of AMG's media optimization platform with a cross disciplinary team of fifteen engineers, analysts, and media experts.
Previously, he led the design and development of the Democratic Party's state-of-the-art platform for reporting and visualization of media spending, polling, field and other critical campaign data for Obama for America, each of the party committees and other federal campaigns.
He also worked as a Fellow at the Social Security Administration, redesigning SSA architecture and software using modern technologies to increase efficiency and save hundreds of millions of dollars a year. Chris has a Master of Engineering in Computer Science and a BA in Computer Science and Political Science from Cornell University. Outside of politics and building cool stuff, he enjoys photography, kayaking, running, and traveling the globe.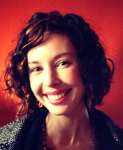 Kaiya Waddell is the Democratic Industry Manager at Facebook, where she manages and supports the team that drives strategic marketing partnerships with the top Democratic political campaigns, super PACs and advocacy groups. Prior to Facebook, Kaiya was the PAC & Nonprofit Manager at NGP VAN, which is the leading technology provider for Democratic and progressive campaigns. Previously, she served as the National Events Coordinator for EMILY¹s List, which works to recruit, train and elect Democratic women to public office. Kaiya holds a B.A. in political science from Eckerd College.
Other sessions: Changing the Meaning of a Super PAC: Ready for Hillary