Changing the Meaning of a Super PAC: Ready for Hillary
Session Type(s): Panel
Starts: Thursday, Jul. 17 4:45 PM (Eastern)
Ends: Thursday, Jul. 17 6:00 PM (Eastern)
Is a grassroots Super PAC an oxymoron? Learn how Ready for Hillary is utilizing the rules for Super PACs to engage grassroots support, expand digital engagement, and drive technology development to build a movement for a potential 2016 Hillary Clinton presidential campaign. Also learn how Ready for Hillary is working on the ground in 2014 to support Democratic candidates up and down the ticket.
Moderator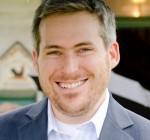 Mike Liddell is the General Manager of NGP VAN's Digital department, which builds online tools and provides digital services for Democratic campaigns and progressive organizations. Mike is a seasoned political technologist, having previously worked in the Obama Administration, where he led the award-winning redesign of Treasury.gov. Mike also served as Director of Online Communications for the Democratic Senatorial Campaign Committee (DSCC) in the 2006 and 2008 cycles and as the Director of Online Communications for the 2004 Democratic National Convention. He got his start working on state legislative, congressional and statewide campaigns in the great state of Texas and is a proud University of Texas Longhorn.
Panelists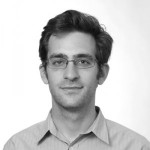 Eli Kaplan is a founding partner at Rising Tide Interactive. He has pioneered many best practices for using big data to target online advertising. He has been cited as an expert in publications such as Politico, Roll Call and Entrepreneur Magazine. His work has led to major statewide victories in states such as Virginia, Pennsylvania, West Virginia, Washington, New Hampshire, and more.
Nickie Titus brings over a decade of digital and grassroots fundraising experience and innovation to Ready for Hillary. She leads Ready for Hillary's e-mail, web advertising, social media, technology development and direct mail programs.
Titus has provided wide-ranging leadership in democratic and progressive political efforts. During the 2012 election cycle Nickie served as Director of Digital Media for Tim Kaine's successful senate campaign. She previously worked for Blue State Digital (BSD) as Director of Business Development. Prior to joining BSD, Titus worked for O'Brien, McConnell & Pearson as Director of Client Services, managing multi-million dollar national fundraising programs for the Democratic National Committee, Senator Harry Reid, the ACLU and Hillary Clinton's 2008 presidential campaign. Nickie began managing digital programs in 2004 by executing the DNC's groundbreaking house party program raising more than a million dollars in less than 90 days. Previously, she served as Production Coordinator at EMILY's List.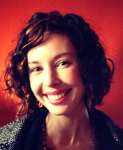 Kaiya Waddell is the Democratic Industry Manager at Facebook, where she manages and supports the team that drives strategic marketing partnerships with the top Democratic political campaigns, super PACs and advocacy groups. Prior to Facebook, Kaiya was the PAC & Nonprofit Manager at NGP VAN, which is the leading technology provider for Democratic and progressive campaigns. Previously, she served as the National Events Coordinator for EMILY¹s List, which works to recruit, train and elect Democratic women to public office. Kaiya holds a B.A. in political science from Eckerd College.
Other sessions: The Ever-Evolving Ad Tech and Targeting World: What to Look for in 2014 and Beyond