New Frontiers in Voter Contact: How open APIs, mobile, and real-time data collection are changing field forever
Session Type(s): Panel
Starts: Thursday, Jul. 17 9:00 AM (Eastern)
Ends: Thursday, Jul. 17 10:15 AM (Eastern)
A new wave of technology startups are leveraging an increasingly open progressive data ecosystem to build tools that enable campaigns and organizations to make faster, better, more responsive decisions. Imagine a voter receiving a fundraising email immediately after a contact at the door. Or a real postcard arriving in your mailbox with a personalized GOTV message from a Facebook friend. A new wave of progressive innovators including Organizer, Amicus, and the organizers of the Open Supporter Data Interface (OSDI) are giving progressives an edge by enabling more integrated and targeted data-driven campaigns. Learn how these technologies are enabling leading unions and committees to take their tech to the next level, and contribute your ideas for the future of voter contact.
Moderator
At Catalist, Gayatri serves as COO and oversees operations and strategic partnerships. She began her career on Capitol Hill followed by work as a State Organizing Director for the National Association of Securities and Commercial Law Attorneys. Gayatri earned her MBA from the Yale School of Management and went on to a career in management consulting and marketing strategy. She has advised the digital strategy for Fortune 500 companies including GlaxoSmithKline, GM, Fleet Bank (now Bank of America), MorganStanley, AT&T, Pfizer, Federated, MedImmune, bioMerieux, Siemens Medical, and sanofi-aventis. Gayatri earned a B.A. in Political Science from the University of California, Berkeley where she was an ASUC Senator and inducted into the Prytanean Society and the Order of the Golden Bear. She was an Olin Research Fellow and earned an MBA from Yale University and served as an Advisor on the Goldman Sachs/Yale School of Management Non-Profit Ventures Fund.
Panelists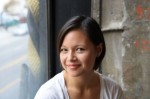 Robin Alberts-Marigza is a Lead Organizer at NationBuilder where she focuses on organizing cities throughout the South.
Prior to her current position, Robin served as the Campaign Manager for Congressman Jim Cooper (TN-5), where she developed and implemented a winning campaign strategy for one of the lone congressional Democrats in the South. During her tenure, she raised $1.7 million and increased the number of contributors by 35 percent.
Previously, Robin worked as the Campaign Manager for Jeff Yarbro for State Senate (Nashville, TN).
Robin is a native of Nashville, TN, a graduate of Tufts University in Medford, MA. She currently lives in Los Angeles, CA with her cat Manny, named after her favorite boxer, Manny Pacquiao. Last year, she competed in two triathlons and one day hopes to bike and travel around the world. When she's not organizing, you can find her near the beach eating seafood by the pound.
Other sessions: Master Class: NationBuilder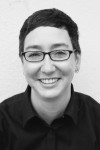 Debra Cleaver has been working at the intersection of technology and democracy since 2004. She is the founder of VoteAmerica, Vote.org, ElectionDay.org, Long Distance Voter, FutureVoter.com, and Ready Set Vote. She's an alum of both Y Combinator and Pomona College, and a former DRK distinguished entrepreneur. Debra's work has been featured in The New York Times, Washington Post, MSNBC, C-SPAN, WIRED, SOCAP, Bloomberg, BBC, Buzzfeed News, Forbes, and more. When she's not working or sleeping, Debra can be found hanging out in San Francisco with her her 19 year old cat, Ramona Quimby Cleaver (aka Mona).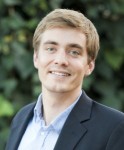 Ian Magruder is Director of Business Development at Organizer Inc, a San Francisco-based technology company at the forefront of mobile field organizing. At Organizer Ian leads the company's external relationships with the Democratic Congressional Campaign Committee, Service Employees International Union, Working Families Party, and other large national campaigns and advocacy organizations.
Prior to Organizer, Ian spent nearly a decade working on Democratic and progressive political campaigns at the local, state, and federal level. He also serves as Co-Director of the San Francisco chapter of the New Leaders Council, a national progressive leadership training network.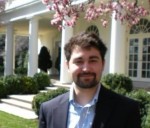 Jason is an activist, organizer, and musician living in Washington, DC. At the Action Network, he helps design and build new online organizing tools for progressives.
Other sessions: OSDI Data and Tech Caucus