Master Class: NationBuilder
Session Type(s): Training
Training Tag(s): Master Class
Starts: Saturday, Jul. 19 11:00 AM (Eastern)
Ends: Saturday, Jul. 19 12:15 PM (Eastern)
The Master Class program is focused on the specific tools that organizers use every day, and helping intermediate users become efficient, effective power users.
Having access to website building and online engagement tools, voter file and grassroots mobilization tools, and blast email, text, and social media communications all in one place means NationBuilder presents great organizers with endless possibilities to build communities better than ever before. During the NationBuilder Master Class we'll cover some of the advanced organizing tactics and best practices we've seen in political movements around the world using NationBuilder, including:
Communications for 2014: building text keywords into your action pages, importing twitter accounts, and easily turning facebook fans into emailable records in your database.
Digital Field: finding the most influential people in a community through NationBuilder Match, mapping your online supporters and members, creating digital precinct captains, using surveys and petitions to enhance your voter data
Fundraising through Organizing: setting up a personal fundraising page, using recruiter links, showing results of campaigns online through leaderboards, making the ask on social media directly through your database
Leveraging NationBuilder's App store: How tools like RallyBound, Action Sprout, Change.org, Telephone Town Hall Meeting, CallFire, and Crowdhall connect into NationBuilder
Trainers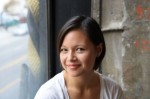 Robin Alberts-Marigza is a Lead Organizer at NationBuilder where she focuses on organizing cities throughout the South.
Prior to her current position, Robin served as the Campaign Manager for Congressman Jim Cooper (TN-5), where she developed and implemented a winning campaign strategy for one of the lone congressional Democrats in the South. During her tenure, she raised $1.7 million and increased the number of contributors by 35 percent.
Previously, Robin worked as the Campaign Manager for Jeff Yarbro for State Senate (Nashville, TN).
Robin is a native of Nashville, TN, a graduate of Tufts University in Medford, MA. She currently lives in Los Angeles, CA with her cat Manny, named after her favorite boxer, Manny Pacquiao. Last year, she competed in two triathlons and one day hopes to bike and travel around the world. When she's not organizing, you can find her near the beach eating seafood by the pound.
Other sessions: New Frontiers in Voter Contact: How open APIs, mobile, and real-time data collection are changing field forever

Michael Moschella is the Vice President of Organizing, Politics & Advocacy at NationBuilder. He has been at the forefront of the leadership development and civic engagement community for over a decade.
Prior to joining the team at NationBuilder, Michael served as Chief Organizer and Political Director for the Truman National Security Project and the Center for National Policy.
In addition to his work at Truman, Michael is a founder and current Secretary of the Board of Directors of New Leaders Council, which runs 30 highly selective civic leadership training institutes across the country.
Michael is a native Bostonian, a graduate of Cornell University School of Industrial and Labor Relations and Boston College High School, and is a huge Boston sports fan.