Money in Politics: Candidate Forum
Session Type(s): Panel
Starts: Friday, Jul. 18 3:00 PM (Eastern)
Ends: Friday, Jul. 18 4:15 PM (Eastern)
Room: 141
Join us for a frank discussion on money in politics in the context of the 2014 election, as both a movement building exercise and opportunity to raise awareness of the candidates running on the issue. Candidates on the panel will discuss fundraising challenges that come up while running on the premise getting money out of politics, as well as the pros and cons in fixing this critical issue. Audience members will have a chance to hear what they will do if elected to advance this issue.
Moderator
Marge Baker oversees People For's policy and programmatic work, including its campaigns on the courts, nominations, LGBT equality, voting rights and elections. She has worked for more than 35 years in various public service roles. Prior to her current position she was the Staff Director for the late Senator Paul Wellstone on the Senate's Employment, Safety and Training Subcommittee. Ms. Baker is a graduate of Yale Law School, clerked for the U.S. District Court for the District of Delaware, served as Chief Counsel to Senator Howard Metzenbaum on the Senate Judiciary Committee, and directed the Consumer Services Division of the New York Department of Public Service. Ms. Baker is married, and has three children, ages 26, 28, and 31.
Panelists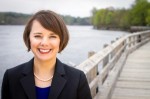 Shenna Bellows is the Democratic candidate for U.S. Senate in Maine running against 18-year incumbent Republican Susan Collins. Shenna is best known for her tenure as Executive Director of the American Civil Liberties Union of Maine. The Progressive Change Campaign Committee has called her "the Elizabeth Warren of civil liberties."
Shenna has a long track record of building innovative left-right coalitions to pass groundbreaking civil rights laws. She was a leader of the 2012 Mainers United for Marriage campaign, which was one of the country's first successful marriage equality ballot initiatives. She and her husband married in 2013, having waited until same-sex Maine couples could do the same.
When Maine Republicans worked to strip voting rights, Shenna co-chaired the successful 2011 Protect Maine Votes campaign to restore same-day voter registration. Shenna has been a vocal supporter of legalizing marijuana use and raising the minimum wage to $10.10 an hour.
Other sessions: Progressives and the Midterms: Making Smart Investments to Build Progressive Power in 2014 and Beyond, Marijuana Arrests: The Gateway to Mass Incarceration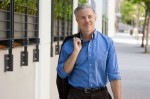 Derek has worked professionally to get big money out of politics and protect voting rights since 1995 with good government groups like USPIRG and Common Cause. In 2014, he was a candidate for Secretary of State in California.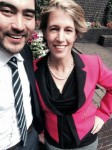 Zephyr Teachout grew up in a farming community just a few hours from Dutchess County, where she lives. She is a national leader, speaking up against the corruption of our political system by special interests and big corporations. Just before running for Congress she was even writing a book about the small business economy.
For her entire career Zephyr has been fighting for people who have been shut out– and gotten results. She was the first National Director of the Sunlight Foundation, a non-partisan organization that works to make Congress more open and transparent. After the crash of 2008, she helped start an organization to break up big banks who had become "too big to fail" and have damaged our small businesses.
Zephyr is a reform-minded leader who has never been afraid of standing up to powerful special interests and the political establishment, even members of her own party. In 2014, she ran against the Governor because of the corruption in Albany. Her grassroots campaign shocked political insiders when she garnered 35% of the vote, including majorities across the counties that make up NY-19.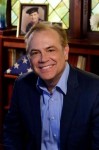 Rick Weiland is a Sioux Falls small businessman and the Democratic candidate for U.S. Senate in South Dakota. Rick got his start in politics working for Tom Daschle in 1978, when Tom was first elected to Congress by 139 votes. Rick would go on to serve as Senator Daschle's Finance Director, State Director, and Senior Advisor.
Rick also served as a Regional Director for FEMA, South Dakota State Director for AARP, and as the CEO of the International Code Council where he helped develop the country's first green building code.
Rick is running to get big money out of politics and take back our government. He believes our elected officials need to answer to everyday Americans and no longer be beholden to big money donors. The first bill he will introduce will be a constitutional amendment overturning the disastrous Citizens United ruling.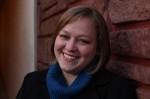 Kelly was raised in a military family, spending much of her time in the southern part of the country. She settled in northern Wisconsin after earning a degree in Peace, Conflict, and Global Studies from Northern College in Ashland, WI.
She worked as the Executive Director for the nonprofit organization, The Alliance for Sustainability, where she focused on sustainable community and economic development projects.
As a small business owner, Kelly spent three years building a strong local food system through farm-to-table events, community supported agriculture, wholesale marketing and distribution, and organizational efficiencies.
Kelly served on the Ashland City Council from 2011 to 2014.
She is a graduate of Leadership Wisconsin, a member of the Young Elected Officials Network, and the first graduate of Emerge Wisconsin to seek federal office.