Marijuana Arrests: The Gateway to Mass Incarceration
Session Type(s): Panel
Starts: Friday, Jul. 18 4:30 PM (Eastern)
Ends: Friday, Jul. 18 5:45 PM (Eastern)
Every 48 seconds someone is arrested for marijuana possession in the United States. Most of these arrests are of people of color, despite the fact that white people use and sell marijuana at higher rates. In this panel we will explore how the drug war and biased policing practices fuel marijuana arrests and, in turn, mass incarceration. We will discuss how in New York City, the Marijuana Arrest Capital of the World, communities are organizing to end marijuana arrests and reverse the collateral consequences haunting the nearly half a million New Yorkers now living with criminal records. We approach our work from an explicit racial justice perspective—and will share how we insert ourselves into the white-male-dominated marijuana reform world—to message our campaign, build leadership of directly impacted communities, and pass innovative policies and laws to end racist marijuana arrests in New York.
Moderator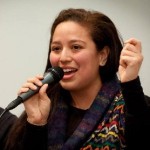 Alyssa Aguilera is the Political Director of VOCAL-NY, a grassroots organization that builds political power among low-income people impacted by HIV/AIDS, the drug war, and mass incarceration.
She previously worked as the community organizer for the Health Justice program at New York Lawyers for the Public Interest building campaigns and advocating for health policy rooted in racial justice. She has also worked for the Boston Workers Alliance and with the Justice for Janitors campaign at SEIU in Houston, TX.
She serves on the Board of Directors for Brooklyn Perinatal Network and Communities United for Police Reform Action Fund. She was selected for the Coro Immigrant Civic Leadership Program in 2010 and the Fellowship for Emerging Leaders in Public Service at NYU's Robert F. Wagner Graduate School of Public Service in 2012. Alyssa holds a B.A. from Harvard College.
Panelists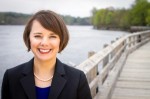 Secretary of State Shenna Bellows is Maine's 50th Secretary of State, sworn into her first two-year term in the position on Jan. 4, 2021. Secretary Bellows is Maine's first female Secretary of State.

Secretary Bellows previously served two terms in the Maine Senate from 2016-2020, representing 11 towns in southern Kennebec County. In the Maine Senate, she served as Senate Chair of the Labor and Housing Committee and served on the Judiciary Committee. She was a 2020 presidential elector in the Electoral College. 

Secretary Bellows most recently led the Holocaust and Human Rights Center of Maine as executive director from 2018 to 2020. Previously, she owned Bellows & Company, a non-profit consulting business, where she worked with organizations such as the Sierra Club's Maine Chapter, Consumers for Affordable Healthcare and the Maine Women's Lobby. She also served as interim executive director of LearningWorks. In 2014, Secretary Bellows was the Democratic nominee for United States Senate in Maine. 

Currently, Secretary Bellows is serving on the National Association of Secretaries of State (NASS) Elections Committee, Business Services Committee, Cybersecurity Committee, Awards Committee and International Relations Committee.

Secretary Bellows grew up in Hancock and is a graduate of Ellsworth High School. She holds a B.A. in International Politics and Economics from Middlebury College. She volunteered with the Peace Corps in Panama and AmeriCorps VISTA in Nashville, Tennessee. Secretary Bellows lives with her husband, Brandon, in Manchester, where she serves on the Manchester Conservation Commission.
Other sessions: Progressives and the Midterms: Making Smart Investments to Build Progressive Power in 2014 and Beyond, Money in Politics: Candidate Forum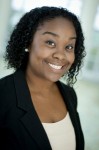 Kassandra Frederique is a New York policy coordinator at the Drug Policy Alliance. Frederique works to build powerful coalitions in communities devastated by drug misuse and the war on drugs. Her passion for challenging social oppression and inequalities led her to work on ending the drug war.
Frederique is currently organizing with groups around New York state to address bias policing practices, unlawful marijuana arrests, and collateral consequences of criminalization.
Frederique holds a Master of Science in Social Work (MSSW) from Columbia University School of Social Work and a B.S. from Cornell University.