Food, Guns and Money: A Showcase of Advocacy Films
Starts: Saturday, Jul. 19 11:00 AM (Eastern)
Ends: Saturday, Jul. 19 12:15 PM (Eastern)
Screening Showcases present several films in one session, by showing 10-15 minutes of each, and then inviting a presenter of each film to participate in a moderated discussion with time for audience participation.
This session will include:
Living for 32
Food Chains
Brothers On the Line (full screening of which will immediately follow this session)
(line-up subject to change)
More on our films:
Living for 32
On a snowy, windy April day in Blacksburg, Virginia in 2007, young Americans pursued a college education and their teachers engaged in providing it to them. Some of those students were attending Introductory German, Intermediate French, Advanced Hydrology Engineering, and Solid Mechanics classes in a building called Norris Hall.
Thirty-two of them died, 17 more were wounded, and six more were injured jumping out of windows. Their lives had collided with that of a tortured loner, whom a judge had written was "fundamentally ill and in need of hospitalization, and presents an eminent danger to self or others as a result of mental illness," or is so seriously mentally ill as to be substantially unable to care for self.
One of those wounded was a 21-year-old senior International Studies major from Richmond, Virginia, named Colin Goddard. Goddard played a unique role in the horrific drama that played out at Virginia Tech University on that blustery April day: he was the only person within the building to call the police. Urged by his French professor to dial 911 as the crackle of gunfire came closer to the door of their classroom, Goddard made the call. Shot for the first time, he passed the phone to a classmate who gave the police enough information to get them to the scene three minutes later. Police got into the building, which had been barricaded, six minutes after that. For all the terrible damage that the killer did, the toll of lost lives might have been much higher if it were not for the 911 call started by Colin Goddard and continued by Emily Haas.
By the end of the ordeal, the killer had fired at him at three separate moments during the eleven-minute assault. Goddard had been shot four times. He heard the rescue workers walking through his classroom, shouting '"red tag, black tag, black tag'" a dire roster of the critical and the dead. He was later told he might not walk again, but fought his way through arduous physical therapy. And he grew a fire in his heart to do something about keeping dangerous people from having easy access to deadly weapons. The killer had two semiautomatic handguns, dozens of 10- and 15-round magazines, and 400 rounds of hollow-point ammunition.
After recovering and finishing his degree, Colin Goddard decided he was going to volunteer for the Brady Campaign to Prevent Gun Violence, the nation's largest gun control organization. And he was going to convince them to sponsor him in wearing a hidden camera and going undercover into gun shows all across America, to prove how easy it is for anyone to buy a gun, with no identification, no Brady background check, and just a wad of cash.
Living for 32 is his story.
More here: http://livingfor32.com/
Food Chains
There is more interest in food in the United States today than at any time in our history. Yet, there is very little interest in the hands that pick our food – the hundreds of thousands of people to whom we are all connected through our purchases at grocery stores, farmers' markets and restaurants.
Food Chains explores critical human rights issues in American agriculture from wage theft to modern-day slavery and exposes the powers that perpetuate these un-American violations of human dignity. The film stars dozens of farmworkers as well as Eva Longoria (Executive Producer), Dolores Huerta, Eric Schlosser, Robert F. Kennedy Jr., Barry Estabrook, and the Coalition of Immokalee Workers.
More here: http://www.foodchainsfilm.com
Brothers on the Line
An introduction to the film which will be shown in its entirety at 12:15, immediately following the session.
Brothers On The Line is an award-winning documentary feature exploring the extraordinary journey of the Reuther brothers – Walter, Roy, and Victor – prolific labor statesman whose social justice movement, under the banner of the United Auto Workers union, transformed the landscape of a nation. Directed by Victor's grandson, Sasha, and narrated by Martin Sheen, the film is an in-depth study of one family's rise from auto plant organizers in 1930s Detroit to leaders in collective bargaining, civil rights, and international worker solidarity. It features rare archival footage and first-hand accounts from a spectrum of labor, management, social activist, and political personalities, including one of the last interviews with Sen. Ted Kennedy. Behind the dramatic headlines of picket line conflict, assassination attempts, heated Senate hearings, and inter-union power struggles, lies a stirring personal story of determination, sacrifice, triumph, and tragedy. This influential and often controversial 40-year crusade would contribute to lifting millions of workers to a middle-class living and compel American democracy to live up to its promise of equality. http://www.youtube.com/watch?v=i5x5VEtZ9xk
Moderator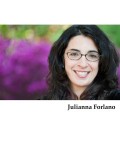 Julianna Forlano is the creator, host, and producer of the acclaimed progressive news parody ABSURDITY TODAY! which can be found on FreeSpeechTV, and at CrooksandLiars.com. (Archives at www.AbsurdityToday.com) She is a professor at Brooklyn College where she teaches Media Studies, Broadcast Journalism Ethics, and Comedy Script Writing. Her written work has been published in the Chicago Sun Times, in the book Letters to President Obama, and online. She is also a popular guest commentator on some of today's favorite progressive tv and radio programs as well as at mainstream outlets. Once named Chicago's Funniest Comedian by Reader's Digest, Julianna has had many notable performances including being the featured speaker and humorist at Barack Obama's Official Inaugural Ball. She currently lives in Brooklyn, NY.
Other sessions: Only the Jester Speaks the Truth, Laughing Liberally Comedy Show
Panelists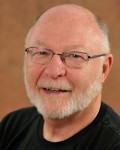 I have had the relatively unique opportunity in my life to have several careers. I was trained in what many might think are two disparate fields; television production and education. As a result, I bring both disciplines to my work.
As an educator, I learned that the most critical relationship in any learning experience is the relationship that exists between the teacher and the person. As a documentary film producer'director, I learned to be curious about your subject and open to change in telling a compelling story.
Below are some of my strengths.
EMMY (R) award winning producer
• Experienced Manager with demonstrated leadership skills
• Skilled Public Relations Strategic Planner
• Capable of seeing the Big Picture as well as handling the details
• Accountable for budgets in excess of a million plus dollars
• Background in education combine substance with vision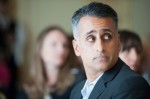 Sanjay's recent documentary film FOOD CHAINS exposes the complicity of the massive US grocery industry in the worst human rights abuses imaginable – all happening in the fields of America. Nationwide theatrical release: November 21 2014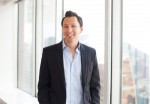 Jason Rzepka is director of cultural engagement at Everytown for Gun Safety, a movement of Americans working to end gun violence and build safer communities. In this role, he helps oversee Everytown's storytelling efforts, celebrity engagement and the development of other cultural assets that mobilize Americans to take common sense steps that will help save lives.
For nearly the prior decade, Rzepka served in various roles at MTV, most recently as SVP of public affairs & brand communications. In this position, his primary responsibility was to engage & activate America's youth on the biggest challenges facing their generation.
Prior to MTV, Rzepka served as head of communications at PopTech, led corporate communications at IMAX and held senior communications roles at Ruder Finn and Atomic PR. He currently serves on the advisory boards of Crisis Text Line, the Campaign for a Presidential Youth Council and MTV's Look Different campaign.