Voting Rights for a Shifting Demographic
Session Type(s): Panel
Starts: Friday, Jun. 21 1:30 PM (Eastern)
Ends: Friday, Jun. 21 2:45 PM (Eastern)
Again, the battle for voting rights in America rears its ugly head. As the demographic shifts, voters in states across the country are faced with assaults to their voting rights that unfairly target the poor and communities of color. Legal redress has been the norm—and now we're facing challenges that have reached the highest court. We're fighting these new laws with everything in our organizing arsenal—including mobile messaging and other means of digital media. Civil rights groups, law organizations and labor all have a stake in this battle—and we've gathered leaders from these organizations to address the state of voting in America.


Moderator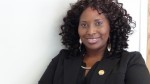 Jotaka Eaddy is the Senior Advisor to the President and CEO and Senior Director for Voting Rights for the NAACP where she directs external affairs and strategic initiatives on behalf of the Office of the President and CEO.
A seasoned progressive policy advocate with more than 15 years experience, Eaddy has served in several leadership capacities and at the forefront of some of the nation's leading issue and electoral campaigns.
She has traveled extensively, serving as a guest lecturer on human rights and progressive policy reform at various institutions and universities covering 48 states and 28 countries.
In 2004, she directed the national lobby and international advocacy campaign against the juvenile death penalty in the United States. Those efforts contributed to the 2005 landmark US Supreme Court decision Roper v. Simmons which abolished the juvenile death penalty in the United States.
Other sessions: How to Fix That: Modernizing Our Elections
Panelists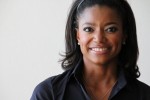 Julie Greene is the Deputy Diretor for the AFL-CIO Political Department. Among her many roles in 2012, Greene oversaw the AFL-CIO's historic voter registration efforts registered more than 450,000 new voters in 18 months. She continues to coordinate the Federation's voter rights program which includes both voter registration and protection.
Greene will provide perspective on the labor movement's involvement with the larger coalition effort around voting rights during this past election cycle as well as how labor plans to continue to build on its collaboration with allies to protect the rights of voters across the country into 2014, 2016 and beyond.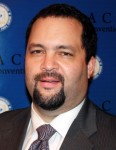 Benjamin Todd Jealous is the 17th President and CEO of the NAACP. Appointed at age 35 in 2008, he is the youngest person to lead the century old organization. During his tenure, the NAACP's online activists have swelled from 175,000 to more than 600,000; its donors have increased from 16,000 individuals per year to more than 120,000; and its membership has increased three years in a row for the first time in more than 20 years.
Jealous began his career as a community organizer in Harlem in 1991 with the NAACP Legal Defense Fund while working his way through college. In 1993, after being suspended for organizing student protests at Columbia University, he went to work as an investigative reporter for Mississippi's frequently-firebombed Jackson Advocate newspaper.
Over past two decades, he has helped organize successful campaigns to abolish the death penalty for children, stop Mississippi's governor from turning a public historically black university into a prison, and pass federal legislation against prison rape. His journalistic investigations have been credited with helping save the life of a white inmate who was being threatened for helping convict corrupt prison guards, free a black small farmer who was being framed for arson, and spur official investigations into law enforcement corruption.
A Rhodes Scholar, he is a graduate of Columbia and Oxford University, the past president of the Rosenberg Foundation and served as the founding director of Amnesty International's US Human Rights Program. While at Amnesty, he authored the widely-cited report: Threat and Humiliation–Racial Profiling, Domestic Security, and Human Rights in the United States.
Other sessions: The Three Keys to Reclaiming Our Democracy
Mark Ritchie is Minnesota's Secretary of State. Before being first elected in 2006 Mark led the NOVEMBER 2 Campaign in 2004, one of the largest non-partisan voter registration campaigns ever, and helped organize the League of Rural Voters. During his first six years in office he has overseen some of our country largest recounts, served as president of the National Association of Secretary of State,and kept Minnesota #1 in voting in the nation.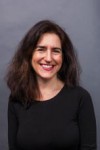 Wendy R. Weiser directs the Democracy Program at the Brennan Center for Justice at NYU School of Law, a non-partisan think tank and public interest law center that focuses on fundamental issues of democracy and justice. The Democracy Program focuses on issues of voting rights and elections, money in politics, redistricting and representation, government dysfunction and fair courts. She founded and directed the center's Voting Rights and Elections Project, directing litigation, research, and advocacy efforts to enhance political participation and prevent voter disenfranchisement across the country, protecting hundreds of thousands of voters in 2006, 2008, 2010, and 2012.
She has authored a number of nationally-recognized publications and articles on voting rights and election reform; litigated ground-breaking voting rights lawsuits; testified before both houses of Congress and in a variety of state legislatures; and provided policy and legislative drafting assistance to federal and state legislators and administrators across the country. She is a frequent public speaker and media contributor on democracy issues. She has appeared on CNN, Fox News, MSNBC, PBS, ABC News, and NPR; her political commentary has been published in The New York Times, USA Today, U.S. News & World Report, Roll Call, The Hill, Huffington Post, and elsewhere; and she is frequently quoted by The New York Times, the Washington Post, the National Journal, Politico, and other news outlets across the country.
Previously, Ms. Weiser directed the center's Fair Courts Project, which seeks to preserve a fair and impartial judiciary. She also served as an Adjunct Professor at NYU School of Law, where she taught the Brennan Center Public Policy Advocacy Clinic. Prior to joining the Brennan Center, Ms. Weiser was a senior attorney at NOW Legal Defense and Education Fund, where she worked on issues of access to the courts and domestic violence, a litigation associate at Paul, Weiss, Rifkind, Wharton & Garrison, and a law clerk to Judge Eugene H. Nickerson in the United States District Court for the Eastern District of New York. She received her J.D. from Yale Law School and her B.A. from Yale College.