The Three Keys to Reclaiming Our Democracy
Session Type(s): Panel
Starts: Friday, Jun. 21 7:30 PM (Eastern)
Ends: Friday, Jun. 21 8:45 PM (Eastern)
Barriers to the ballot box, corporate funded elections, gridlock in Washington, DC—yikes! Our democracy is in distress: corporate influence is at an all-time high; citizen belief and engagement, at an all-time low. To achieve democratic change, we must push back against corporate and billionaire-funded efforts to suppress voter participation, stop the influence of corporate money in our political system and end the obstruction and abuse of the rules in the U.S. Senate. Civil rights, labor, and environmental organizations with strong memberships and field operations launched the Democracy Initiative earlier this year to engage in these fights. Sen. Tom Udall will share how this successful coalition work drove reform of Senate rules and his Constitutional Amendment to overturn Citizens United. We'll explore shared narratives that bring these issues and our memberships together and discuss how new and old organizing strategies can be best used to amplify our collective impact and win.

Moderator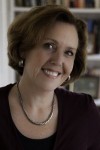 Joan Walsh is editor-at-large for Salon.com, the pioneering, award-winning Web site, and an MSNBC political analyst. She is the author of "What's the Matter With White People? Finding Our Way in the Next America," which the Philadelphia Daily News called "one of the best books of 2012 – and even more relevant now." Walsh is a regular on "Hardball with Chris Matthews," "Politics Nation," "All In with Chris Hayes" and "The Ed Show." Before joining Salon, she worked as a consultant on education and poverty issues for community groups and foundations, including the Rockefeller Foundation and Annie E. Casey Foundation. She's written for publications ranging from Vogue to the Nation, and for newspapers including the Washington Post, Los Angeles Times and the San Francisco Chronicle.
Panelists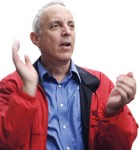 Larry Cohen, first elected president of the Communications Workers of America in 2005, is the labor movement's leading proponent of bargaining rights for workers.
CWA and Cohen believe that only through building a movement among workers, students, faith and civil rights communities, immigrants and other progressive activists will we be able to restore economic and social justice for all.
Cohen was one of the first to recognize changes in telecommunications through the convergence of video, voice and data technologies, and the need to unite these workers. He has built a highly respected and successful organizing program and has put in place new strategies to help workers gain union representation in a broad range of sectors, including high-tech, public employment, customer service and more.
Cohen has worked to strengthen the solidarity of the international labor movement, expanding alliances in Latin America, Europe and Asia. He chairs the AFL-CIO Organizing Committee.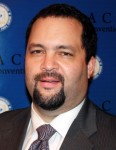 Benjamin Todd Jealous is the 17th President and CEO of the NAACP. Appointed at age 35 in 2008, he is the youngest person to lead the century old organization. During his tenure, the NAACP's online activists have swelled from 175,000 to more than 600,000; its donors have increased from 16,000 individuals per year to more than 120,000; and its membership has increased three years in a row for the first time in more than 20 years.
Jealous began his career as a community organizer in Harlem in 1991 with the NAACP Legal Defense Fund while working his way through college. In 1993, after being suspended for organizing student protests at Columbia University, he went to work as an investigative reporter for Mississippi's frequently-firebombed Jackson Advocate newspaper.
Over past two decades, he has helped organize successful campaigns to abolish the death penalty for children, stop Mississippi's governor from turning a public historically black university into a prison, and pass federal legislation against prison rape. His journalistic investigations have been credited with helping save the life of a white inmate who was being threatened for helping convict corrupt prison guards, free a black small farmer who was being framed for arson, and spur official investigations into law enforcement corruption.
A Rhodes Scholar, he is a graduate of Columbia and Oxford University, the past president of the Rosenberg Foundation and served as the founding director of Amnesty International's US Human Rights Program. While at Amnesty, he authored the widely-cited report: Threat and Humiliation–Racial Profiling, Domestic Security, and Human Rights in the United States.
Other sessions: Voting Rights for a Shifting Demographic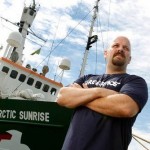 As the Executive Director of Greenpeace, Phil Radford is at the helm of one of the largest and most influential environmental organizations in the country. Phil leads a national team of 500 highly-skilled environmental leaders working in 23 cities across the U.S. on national and global campaigns to protect our planet's oceans, forests, and climate.
Over the past decade, Phil has managed several high-impact, national campaigns on global warming, including Global Warming 2000, which convinced Senator McCain to take leadership on global warming; The Global Climate Coalition Campaign, where he managed the national field work that forced Ford, GM, Texaco, and other companies to stop funding the Global Climate Coalition, the industry front-group funding global warming skeptics; persuading Citigroup to increase investments in clean energy; and working with over a dozen communities to make significant investments in clean energy.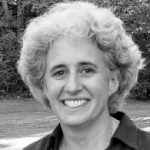 Karen Scharff is the Executive Director of Citizen Action of New York and a co-chair of the Working Families Party.
Citizen Action of NY is a grassroots organization that mobilizes 20,000 members to fight for social, economic and racial justice. Citizen Action has played a leading role in campaigns to expand health coverage, increase education funding, enact public funding of elections, end prison-based gerrymandering, pass fairer taxes and protect Social Security.
Working Families Party is the grassroots party that fights for working families. Founded by Citizen Action and a coalition of unions and community organizations, WFP elects progressive candidates to local, state and federal office and holds elected officials accountable to our values.
Tom Udall has earned a reputation as a principled leader who has the integrity to do what is right for New Mexico and our nation. After two decades of public service as U.S. Representative and New Mexico's State Attorney General, he answered the call to run for the U.S. Senate in 2008. Throughout his career, Tom has been a strong advocate for the hardworking families of New Mexico, for a clean energy economy, the environment and our nation's veterans. He has been leading the fight for campaign finance reform by introducing a constitutional amendment to overturn Citizens United and restore authority to Congress and the states to regulate elections. Tom is also championing filibuster reform and increased transparency of the Senate rules. He is committed to changing the way Washington does business and making government more accountable to the American people, not the special interests.