Words That Work: How the New and Powerful Immigration Messaging Was Developed
Session Type(s): Panel
Starts: Friday, Jun. 21 6:00 PM (Eastern)
Ends: Friday, Jun. 21 7:15 PM (Eastern)
The panel will demonstrate a new approach to message development and testing developed in the past year, while showing the powerful impact of new values-based narratives on immigrants and immigration – messages that motivate advocates and the progressive base, persuade the middle, and alienate the opposition.
Moderator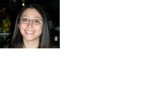 Pili Tobar is the press secretary at America's Voice. She grew up in Guatemala and moved to the United States in 2004 where she earned a Bachelor's of Science in Political Science and Film and a Masters' in Public Administration from University of Miami. In 2010 Pili moved to Washington D.C. where she interned with the international team at Greenberg Quinlan Rosner. In 2011 Pili began working for America's Voice where she continues pursuing her passion for advocating on behalf of immigrants.
Panelists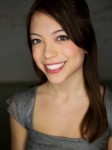 Jennifer Angarita is a first-generation immigrant and DREAM activist from Colombia and a graduate of Yale University. She is passionate about the intersection of worker and immigrant rights and has been active in advocating for the passage of the DREAM act and immigration reform. Currently, she is the National Worker Center Partnership Coordinator at the AFL-CIO in Washington, D.C., where she works to broaden the labor movement and to develop and deepen strategic collaborations between worker centers and organized labor.
Other sessions: The Rise of Alt-Labor: Organizing Outside Traditional Unions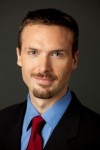 Ryan Clayton is a media analyst who works in political advertising and lives outside of DC in Maryland. Previously featured on MSNBC, CNN, FOX News, BBC, CCTV & RT, he regularly serves as a spokesperson for Progressive causes and a commentator for the Democratic perspective on current events. With experience working for 501(c)4 organizations, elected officials, and candidates, his background gives him a broad understanding of how campaigns, government, and non-profits put strategic communications into practical use on the campaign trail and in public policy debates. Recently, he helped coordinate the new immigration messaging project, which was a year-long collaboration with immigration activists, labor union officials, & fellow Progressive wordsmiths to discover the words that win on immigration.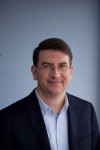 David Mermin is a partner at Lake Research Partners (LRP) and heads the firm's Bay Area office. LRP is the national political research firm established in 1995 by Celinda Lake, one of the Democratic Party's leading strategists. LRP advises dozens of Democratic incumbents and challengers at all levels of the electoral process, as well as a wide range of non-partisan advocacy organizations, foundations, and labor unions. LRP has nationally recognized expertise on women voters, health care issues, the environment, and the labor movement.
Mermin has presented research findings to audiences across the country and has published articles in Health Affairs, Aspenia and The Polling Report. A native of Atlanta, Georgia, he holds an M.A. in Geography with a concentration in political and urban geography from the University of Minnesota, and a B.A. in Political Science from Brown University.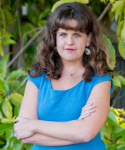 Host of the Words to Win By podcast and Principal of ASO Communications, Anat Shenker-Osorio examines why certain messages falter where others deliver. She has led research for new messaging on issues ranging from freedom to join together in union to clean energy and from immigrant rights to reforming criminal justice. Anat's original approach through priming experiments, task-based testing and online dial surveys has led to progressive electoral and policy victories across the globe.
Anat delivers her findings packed in snark at venues such as the Congressional Progressive Caucus, Centre for Australian Progress, Irish Migrant Centre, Open Society Foundations, Ford Foundation and LUSH International.
Her writing and research is profiled in The Atlantic, Boston Globe, Salon, The Guardian and Grist among others. She is the author of Don't Buy It: The Trouble with Talking Nonsense About the Economy.