Organizing Support for Abortion Rights in Hostile Territory
Session Type(s): Panel
Starts: Saturday, Jun. 22 6:00 PM (Eastern)
Ends: Saturday, Jun. 22 7:15 PM (Eastern)
When legislation is introduced in Virginia that severely imposes on reproductive rights, women across the country leap to attention. (Transvaginal ultrasounds anyone?) But when this kind of legislation is passed in Mississippi, progressives barely bat an eye. There is currently one abortion clinic remaining in Mississippi, and it's currently under threat of closure. Arkansas has outlawed abortion at 12 weeks, and North Dakota at six. As access to abortion becomes increasingly restricted across the county, the fight over reproductive rights in these states becomes even more important. This panel will include experts who are working in these states and fighting the uphill battle to protect access to abortion. Hear from them about what they need in terms of support, resources and more.
Moderator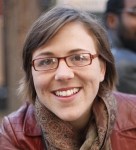 Kate Sheppard is a staff reporter in Mother Jones' Washington bureau. She was previously the political reporter for Grist and a writing fellow at The American Prospect. er work has also been featured in the New York Times' Room for Debate blog, the Guardian's Comment Is Free, Foreign Policy, High Country News, The Center for Public Integrity, the Washington Independent, Washington Spectator, Who Runs Gov, In These Times, and Bitch.
Panelists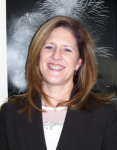 Julie Burkhart is the founder and director of Trust Women Foundation and PAC. Just 12 weeks ago, under her direction, South Wind Women's Center, a comprehensive reproductive health facility, opened in Wichita, KS. Trust Women, which owns SWWC, re-established abortion care in the building previously owned by Dr. George Tiller. For seven years, Ms. Burkhart was spokesperson and legislative and political director for Dr. Tiller and Women's Health Care Services.
Ms. Burkhart has appeared on The Rachel Maddow Show and has been quoted in newspapers such as the San Francisco Chronicle, Kansas City Star, New York Times, Washington Post and international media Annabelle in Switzerland.
Ms. Burkhart holds a BA from Seattle Pacific University and an MA from Wichita State University, both in Political Science. Ms. Burkhart was inspired by the feminist movement of the 1970′s and has dedicated her life's work to protecting reproductive freedom.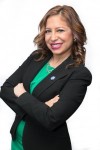 Jessica González-Rojas is the Executive Director at the National Latina Institute for Reproductive Health, the only national reproductive justice organization that works to advance reproductive health and rights for Latinas. She has been a leader in progressive movements for two decades, successfully forging connections between reproductive health, gender, immigration, LGBTQ liberation, labor and Latino civil rights. She is an authentic voice for Latinas and a regular presence in national media outlets. She holds a Master's degree from NYU's Wagner Graduate School of Public Service and a certificate from Columbia University's Graduate School of Business. Jessica and NLIRH have been honored for their work by several outlets and organizations, including the National Women's Law Center, Emily's List "We are Emily" award in 2017, LatinoJustice PRLDEF's "Latina Trailblazer" in 2016, Latina Magazine as one of 2014's "10 Most Inspiring Latina Activists", Cosmo for Latinas as a "Fun, Fearless Latina" in 2014, the National Council of Jewish Women as a "Champion for Choice" in 2013, LATISM as 2013's "Best Non-Profit" and by El Diario/La Prensa as one of 2009's "Mujeres Destacadas" (Women of Honor); she was also recognized on Cosmopolitan's "2013 Power List" in the October 2013 issue, has been named one of "13 Women of Color to Watch in 2013" by the Center for American Progress.
Other sessions: Not Your Mother's Abortion Fight: Millennials, Youth of Color and the Fight for Reproductive Justice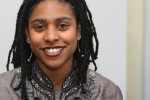 Kierra Johnson is the Executive Director of Choice USA, the leading pro-choice organization working to mobilize and provide support for the diverse, upcoming generation of leaders. Kierra has bolstered the conversation around youth and reproductive justice through her contribution to print, radio, television and online media, including the New York Times, RH Reality Check, Feministing.com, Newsweek,Fox News and National Public Radio.
Haling from the great state of Georgia, Kierra's journey with Choice USA started when she was awarded the Maxine Waters Reproductive Freedom Fellowship in 2000. Kierra is the 2002 recipient of the Young Women of Achievement Award from the Women's Information Network (WIN) and now sits on the advisory council for WIN. Ms. Johnson served as a Delegate to the 2008 Democratic National Convention and currently serves on the boards of the National Gay and Lesbian Task Force and the Center for Community Change.
Other sessions: Free your Ass: Defining and Creating a Progressive Sexual Culture
Sarah Stoesz is the president and CEO of Planned Parenthood Minnesota, North Dakota, South Dakota, one of the largest Planned Parenthood affiliates in the United States. Over her 12 year tenure, Stoesz has focused on expanding access to reproductive health care throughout the region. Stoesz has prioritized grassroots-based advocacy and movement building in the region and has won several hard-fought legislative battles on women's access to health care. She has built a strong, three-state advocacy organization that has driven several electoral and ballot successes. Most notably, she led the twice-won electoral victory in South Dakota over two attempts to ban abortion. In June 2012, she led efforts to defeat a "Religious Liberties" constitutional amendment in North Dakota that would have negatively impacted basic rights and access to health care in the state.Before joining Planned Parenthood, Stoesz held several positions in policy and politics in both private and public sectors.