Not Your Mother's Abortion Fight: Millennials, Youth of Color and the Fight for Reproductive Justice
Session Type(s): Panel
Starts: Thursday, Jun. 20 10:30 AM
Ends: Thursday, Jun. 20 11:45 AM
Room: 210 DH
Many youth of color and young feminists today see the fight for abortion rights as part of a broader fight for justice in multiple arenas. We'll talk about reproductive justice as a framework for creating a more inclusive conversation about what it takes for every person to make decisions about sex, health, reproduction and parenting and how these issues intersect in the fight for economic justice and human rights.
Moderator
Colleen Crinion is a progressive activist focusing on women's issues and labor. She earned her M.A. in Sociology from American University focusing on gender, family, sexuality, and the media. She is a contributor to the Huffington Post, Ms. magazine's blog, and Spike the Water Cooler. As a Board member of the D.C. Abortion Fund and former Planned Parenthood employee, she writes primarily about women's issues and reproductive rights. Ms. Crinion also won a Democracy for America Scholarship to attend Netroots in June 2012. She currently serves as Communications Director for the Women's Information Network (WIN). Originally from Michigan, she resides in Washington, D.C. where can often be found tweeting while watching The Daily Show and The Colbert Report with her dog. You can follower her at @colleeneliza.
Panelists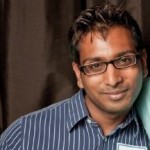 Travis is the Manager of Affiliate & National Programs at NARAL Pro-Choice America. He is responsible for providing support for NARAL's 22 affiliates, chapter, & choice action team. Travis also runs NARAL's DC Volunteer Program, as well as the Choice Out Loud – On Campus millennial engagement program. He is a graduate of American University ('10) with a Double B.A. In International Relations & International Business. Travis sits on the Gay & Lesbian Victory Fund Campaign Board, an organization dedicated to electing pro-choice out Lesbian, Gay, Bisexual & Transgender leaders. Travis is a New Yorker now living in Maryland who is training for a 2014 Antarctica marathon.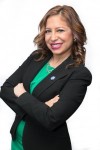 Jessica González-Rojas is the Executive Director at the National Latina Institute for Reproductive Health, the only national reproductive justice organization that works to advance reproductive health and rights for Latinas. She has been a leader in progressive movements for over 15 years, successfully forging connections between reproductive health, gender, immigration, LGBTQ liberation, labor and Latino civil rights. She is an authentic voice for Latinas and a regular presence in national media outlets. She holds a Master's degree from NYU's Wagner Graduate School of Public Service and a certificate from Columbia University's Graduate School of Business. Jessica was celebrated as a "Fun Fearless Latina" in Cosmopolitan magazine, featured in Latina Magazine's "Making Us Proud" series, has been named one of "13 Women of Color to Watch in 2013" by the Center for American Progress and was honored as a "Champion for Choice" by the National Council of Jewish Women.
Other sessions: Organizing Support for Abortion Rights in Hostile Territory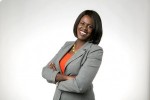 Atima Omara is the Founder and President of Omara Strategy Group, a consulting practice she founded with the goal of building political power for women, people of color, LGBTQ and other historically marginalized communities through winning political campaigns and strengthening advocacy organizations.
Atima has worked for a Governor and has served as staff for over 9 federal, state, and local political campaigns including working for labor unions and PACs focused on organizing immigrants and people of color and as well as electing and organizing women. She has spent the last 15 years working to engage women, communities of color, and youth in the political process.
Atima is the Immediate Past President of the Young Democrats of America. When elected in 2013, Atima became the first African American and fifth woman President of the Young Democrats of America (YDA) in its 83-year history. She served as President from 2013-2015, the nation's largest youth partisan organization. As President of YDA, she grew membership, oversaw the first national Lobby Day in a decade and increased work with allied organizations. Atima has also previously served as Vice President of the the Reproductive Health Technologies Project. She has held board leadership roles with Planned Parenthood Metro Washington, the DC Abortion Fund, and the National Organization for Women. She just finished serving as Board Chair of the Planned Parenthood Metro Washington Action Fund that covered most of the Northern Virginia area including the District of Columbia and Southern Maryland. For her work, Ebony Magazine listed her as 2013 "Power 100" and Jet Magazine listed her as 2013's "40 under 40"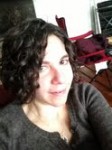 Mari Schimmer helps direct and support Choice USA's national trainings and leadership institutes. A California native and a graduate of University of California Santa Cruz, Mari interned with Choice USA's Communications Department in fall 2003 through the UCDC program. Mari joins Choice USA after six years with Grassroots Campaigns, Inc., where she worked to build the progressive movement as Assistant National Recruitment Director; oversaw organizing staff and volunteers to get out the vote through the 2008 and 2010 elections; and organized volunteers around renewable energy campaigns in Colorado, New Mexico and Wisconsin. When she is not organizing, Mari is usually exploring DC or perfecting her vegetarian cooking skills. Follow her on Twitter @MariCat.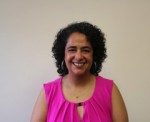 AIMEE THORNE-THOMSEN is a long-time activist whose work has focused on supporting young people to develop their skills and leadership around the reproductive health, rights and justice issues that most affect their lives. Currently, she is the Vice President of Strategic Partnerships of Advocates for Youth, where she oversees and coordinates the development, implementation and evaluation of Advocates' strategic partnerships with youth activists and organizations in allied social justice movements.  Prior to joining the Advocates staff, she was Interim Executive Director of the Astraea Lesbian Foundation for Justice and Executive Director of the Pro-Choice Public Education Project (PEP). She is the Co-Chair of the Board of Directors of SisterSong Women of Color Reproductive Justice Collective and Chair of the Board of Directors for Power California.