Mega-Millions 2012: Key Experiments and Discoveries in the World of Online Fundraising
Session Type(s): Panel
Starts: Thursday, Jun. 20 6:00 PM (Eastern)
Ends: Thursday, Jun. 20 7:15 PM (Eastern)
Progressives in 2012 made incredible advances in the art and science of online fundraising. In this rapid-fire session, panelists will share the tactics and tests that helped them raise hundreds of millions of dollars, much of it from small-dollar donors. You'll walk away with a host of ideas you can try in your own organizations and campaigns. Panelists will also discuss what didn't work and how these failures ended up being as informative as the successes. This behind-the-scenes look into the world of online fundraising will conclude with a discussion of how lessons learned at the national level can be applied to state and local politics.


Moderator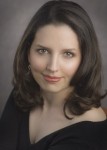 Amelia Showalter is the former Director of Digital Analytics at President Obama's re-election campaign. She led a cutting-edge Digital Analytics team that designed and implemented hundreds of experiments to improve the performance of all types of digital outreach. Before the Obama campaign, she provided data analysis and microtargeting to dozens of campaigns as a strategist at Changing Targets Media and MSHC Partners. Her new mission as a solo consultant is to bring the Obama campaign's culture of rigorous testing and analysis to progressive organizations, campaigns, and firms.
Other sessions: Big Ears Meets Big Data: How to Unleash Member Energy through Analytics
Panelists
Brandon English is the Digital Director for the Democratic Congressional Campaign Committee (DCCC). During his nine-year tenure at the DCCC, the Digital Program's fundraising capacity has grown by 1,000%. In the 2014 election cycle, the DCCC's online grassroots network raised over $70 million to support Democratic candidates. In addition, the DCCC's digital rapid response efforts have been featured by NBC, ABC, CBS, CNN, the New York Times and Washington Post.
Brandon was born and raised in Cleveland Heights, Ohio — and no, he doesn't want LeBron to come back to Cleveland go Cavs!!!!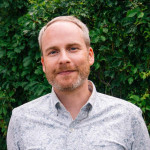 Toby has over a decade of experience in digital communications, including two tours in digital leadership on presidential campaigns. As email director for Barack Obama's re-election in 2012, he led a team that helped raise half a billion dollars from 4 million grassroots donors, while recruiting over 2 million volunteers for the campaign. In 2016, Toby oversaw the digital rapid response team at Hillary for America, and coordinated the digital war rooms during debates and conventions. He also served as digital director at Organizing for Action from 2013 to 2015, leading a 45-person team that recruited 5 million action takers, doubled the following of @BarackObama, and secured half a million volunteer hours in the first ACA open enrollment period.
An Ohio native and a Cleveland partisan, Toby has worked on several local campaigns in "The Heart of It All," and managed a congressional race in Northeast Ohio in 2008. Outside of political campaigns, Toby has worked in digital strategy for Solar City and worked for four years at M+R Strategic Services, where he consulted for many nonprofit organizations like the Human Rights Campaign, AARP, and the Save Darfur Campaign.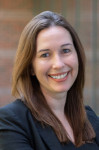 Lauren is the communications director for the Institute of Politics at Harvard Kennedy School, where she oversees all communications strategy and media relations.
For nearly a decade, Lauren served as senior advisor and digital director for Senator Elizabeth Warren on her 2012 and 2018 Senate campaigns and in her Capitol Hill office, building her digital program from scratch and helping her become one of the most powerful voices in the Democratic Party.
From 2013-2014, she was also a senior director at the digital marketing firm Bully Pulpit Interactive. Most notably, Lauren led BPI's work on Marty Walsh's underdog mayoral campaign in Boston and served as the campaign's digital director.
Prior to joining the Warren campaign, Lauren was one of the first employees at Blue State Digital, the groundbreaking BarackObama.com technology company. As director of online communications, she built the firm's email team and developed online advocacy, fundraising, and social media programs for more than 100 political campaigns, advocacy groups, and nonprofit organizations.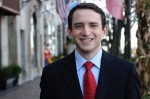 Ilya Sheyman is Executive Director of MoveOn.org Political Action, whose 8 million members across the country fight for a progressive agenda and to elect candidates who are committed to standing up for progressive values.
Ilya previously ran for Congress in a Democratic Primary in Illinois' 10th District where he garnered nearly 40 percent of the vote in a four way race, earning national attention. Prior to his campaign, Ilya served as MoveOn's national Mobilization Director, bringing progressive activists across the country together to pass health care reform and organize around key issues.
Before coming to MoveOn, Ilya also served as field director at Democracy for America, where he helped elect progressive candidates to every level of office, and as the online organizing manager for USAction/TrueMajority.org.