Big Ears Meets Big Data: How to Unleash Member Energy through Analytics
Session Type(s): Panel
Starts: Saturday, Jun. 22 4:30 PM (Eastern)
Ends: Saturday, Jun. 22 5:45 PM (Eastern)
Listening to supporters is critical for good organizing. But listening at a scale of thousands or millions of people requires analytics. This panel will explore how analytics can be be used to listen to members and how that listening can be translated into better organizing outcomes. We'll talk about simple analytic tools that every organization can use to better understand and activate its members. We'll look at innovations from the last election cycle and hear from new distributed organizing platforms like Control Shift and SignOn.org. Finally, we'll discuss where member engagement through member listening is headed in a big data world.
Moderator
Panelists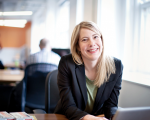 Carol Davidsen is currently co-founder at cir.cl, INC, a socially integrated marketplace for used goods and was previously the Director of Integration & Media Targeting at Obama for America leasing development efforts of Narwhal & The Optimizer.
Narwhal was a real-time data integration and API platform that fused together facts about multiple identities into a single unified profile. The Optimizer was an analytics tool that combined target data, viewership data, local and national commercial inventory rates, and behavioral analysis to discover untapped and efficient commercial inventory.
Prior to campaign life Carol spent 13 years working on enterprise software solutions for the cable & telecom industries. Six were working as product manager for a startup acquired by Microsoft. Their product was an audience measurement collection agent for settop boxes and targeted media ad exchange. She also spent seven years doing technical implementation and integration of account management, billing, and provisioning software.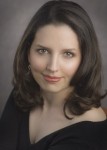 Amelia Showalter is the former Director of Digital Analytics at President Obama's re-election campaign. She led a cutting-edge Digital Analytics team that designed and implemented hundreds of experiments to improve the performance of all types of digital outreach. Before the Obama campaign, she provided data analysis and microtargeting to dozens of campaigns as a strategist at Changing Targets Media and MSHC Partners. Her new mission as a solo consultant is to bring the Obama campaign's culture of rigorous testing and analysis to progressive organizations, campaigns, and firms.
Other sessions: Mega-Millions 2012: Key Experiments and Discoveries in the World of Online Fundraising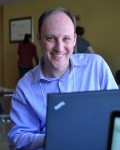 Milan de Vries is the Director of Analytics at MoveOn.org.