Lessons from the Least Horrible Super PACs of 2012
Session Type(s): Panel
Starts: Saturday, Jun. 22 1:30 PM (Eastern)
Ends: Saturday, Jun. 22 2:45 PM (Eastern)
Leaders of three unconventional super PACs will share their stories of why their work broke through in substantial ways—one using satire (Stephen Colbert's), one using jujitsu to take on money in politics (Friends of Democracy) and one using grassroots power (CREDO). They will be joined by Mother Jones' money in politics reporter to help crystallize how using innovative electoral strategies can help to upend the dominance of big money in politics.


Moderator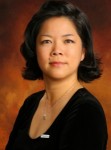 Kathay Feng is the Executive Director of California Common Cause (CCC), which championed and won major reforms to put the power to redistrict in citizen hands, create Online Voter Registration, and adopt Same Day Registration in California. Under her leadership, CCC exposed $14 million in out-of-state dark money in the 2012 Election and is now advocating for stronger sunshine and disclosure laws. CCC has also anchored California's Election Protection efforts, passed resolutions throughout the state to support a Constitutional Amendment to overturn Citizens United, and strengthened Los Angeles City's public campaign finance system. Kathay is President of the LA County Human Relations Commission and serves on the LA 2020 Commission. She is a graduate of Cornell University and UCLA School of Law.
Panelists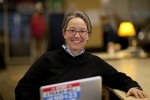 Becky Bond is the president of the CREDO SuperPAC and the political director of CREDO Mobile. Becky has been at the forefront of the online to offline organizing movement since she joined CREDO in 2000, combining innovative technology, rapid response, measurable results, volunteer engagement and a passionate commitment to winning progressive victories. Organizing with CREDO, Becky has grown a community of 3 million activists who take action on issues ranging from defending choice to protecting net neutrality to fighting climate change and ending unjust wars. She also led the 2004 campaign to register one million anti-war citizens as well as the "Hell NO on 23" campaign, CREDO's victorious 2010 effort to crush Texas oil and save California's global warming law. Becky serves on the board of the New Organizing Institute.
Other sessions: What Political Consultants Don't Want Donors to Know: How to Win Elections with Data-driven Field Operations, Weak Democrats vs. Strong Progressives: Lessons from the Social Security Fight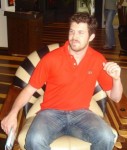 Andy Kroll is the Dark Money reporter in Mother Jones magazine's ass-kicking D.C. office. A University of Michigan graduate, he was named "Outstanding Emerging Journalist" of 2012 by the Society of Professional Journalists Nor Cal chapter. In 2013, Mother Jones won an Izzy Award for Independent Media in part for its dark money reporting. During his time at Mother Jones, Andy has contributed to a James Aronson Award for Social Justice Journalism and a 2012 National Magazine Award nomination for general excellence.
Other sessions: What Political Consultants Don't Want Donors to Know: How to Win Elections with Data-driven Field Operations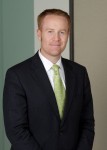 Matthew Sanderson served as outside counsel for Governor Rick Perry's 2012 presidential campaign, legal counsel to Governor Mitt Romney's Commonwealth PACs, Campaign Finance Counsel for Senator John McCain's 2008 presidential campaign, and General Counsel for a government reform commission created by Utah Governor Jon Huntsman, Jr.
Matt, along with the rest of The Colbert Report team, received the prestigious Peabody Award in 2012 for efforts related to television personality Stephen Colbert's Super PAC. Matt is also a founder of PlayoffPAC, which was nominated in 2011 for Sports Illustrated's Sportsman of the Year award for its work in bringing down college football's unpopular former post-season system, the Bowl Championship Series. He is frequently quoted on political matters in national media outlets, such as The New York Times, The Wall Street Journal, USA Today, and Associated Press.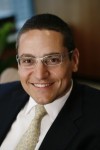 Jonathan Soros is CEO of JS Capital Management, a private investment firm. He is a Roosevelt Institute Senior Fellow, and co-founder of Friends of Democracy, a Super PAC and advocacy organization dedicated to reducing the influence of money in politics. He on the board of the New America Foundation and several boards with the Open Society Foundations. He is a member of the Next Generation Leadership Board of the Indian School of Business. From 2005-2011, he was President and Deputy Chairman of Soros Fund Management. He clerked for Judge Stephen F. Williams of the US Court of Appeals for the D.C. Circuit, was Assistant Director of the International Foundation for Electoral Systems' mission to Moldova, and co-founded the Fair Trial Initiative. Mr. Soros graduated magna cum laude from Harvard Law School and the John F. Kennedy School of Government. He received his BA from Wesleyan University.