Don't Rock My Vote: How GOP Legislators are Stealing National Elections
Session Type(s): Panel
Starts: Friday, Jun. 21 1:30 PM (Eastern)
Ends: Friday, Jun. 21 2:45 PM (Eastern)
From voter ID laws to gerrymandering, Republicans have used their power to change the outcome of national elections. This panel will shed light on this important story, provide best practices of state policies that enfranchise voters and encourage voter participation, and provide messaging for fighting back against Republican attempts to steal election outcomes. We'll look at how states like California have used online voter registration to increase voter participation and provide strategies and tactics to stop schemes like the Republican attempt to introduce Electoral College gerrymandering to steal presidential elections from progressives.
Moderator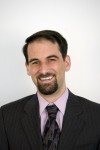 Ian Millhiser is Senior Constitutional Policy Analyst at the Center for American Progress Action Fund and Editor of ThinkProgress Justice. He received a B.A. in Philosophy from Kenyon College and a J.D., magna cum laude, from Duke University, and he clerked for Judge Eric Clay of the United States Court of Appeals for the Sixth Circuit. His writings appeared in a diversity of legal and mainstream publications, including the NY Times, The LA Times, U.S. News, Slate, the Guardian, the American Prospect, the Yale Law and Policy Review and the Duke Law Journal; and he has been a guest on CNN, MSNBC, Al Jazeera English, Fox News and many radio shows.
Panelists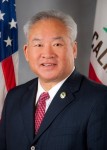 Assemblymember Paul Fong (D-Cupertino) was elected in November 2008, and he currently represents the 28th Assembly District. The district is located in the southern Bay Area that includes Campbell, Cupertino, Los Gatos, Monte Sereno, Saratoga, and the areas of Willow Glen, Cambrian, and Almaden Valley of San Jose.
Assemblymember Fong serves as the Chair of the Elections and Redistricting Committee and member of the Higher Education, Utilities and Commerce, and Water, Parks, and Wildlife Committees. In addition, Assemblymember Fong serves as Chair of the Select Committee on High Technology and is a member of the Select Committees on Biotechnology, Government Efficiency, Technology and Innovation, Homelessness, Human Rights, Diversity and Race Relations, and Privacy.
Assemblymember Fong is Chair of the Asian and Pacific Islander Legislative Caucus and a member of the Community College Caucus, the Democratic Caucus, the Animal Protection Caucus, and the Environmental Caucus.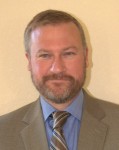 A Colorado native, Sean has sixteen years of political experience. With AFSCME, he has worked on the ground or desked campaigns in twenty-nine states and Puerto Rico including two Presidential races. He is currently AFSCME's Colorado Political and Legislative Director. Additionally, Sean has extensive political targeting, policy and fundraising expertise. He began his political work as a staffer on Mark Udall's 1998 campaign for Congress and served with him in his Congressional office. He has worked on several Congressional campaigns, at the Democratic National Committee and was on assignment as Managing Director of Project New West for the 2010 cycle. Most recently, he worked with in-state partners to pass progressive comprehensive election reform in Colorado.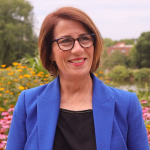 Erin Murphy is a registered nurse and a member of the Minnesota State Senate, representing Saint Paul's District 64. In 2022, she served as the DFL Senate Campaign Chair, and, with an incredible campaign team, led the caucus effort to successfully flip the state Senate that unlocked a trifecta. She is the Senate co-chair of the Minnesota Values Project and believes deeply in the power of organizing and what we can accomplish for our bright future, together.

Michael Sargeant has been the Executive Director of the Democratic Legislative Campaign Committee since 2007. He joined the DLCC in 2001 as a political director and rose to become National Political Director in 2004. Even before joining the DLCC, Michael had many years of campaign experience. He's served as the Tennessee House Caucus director and also managed campaigns at virtually all levels, from mayoral to state legislature to congressional races in New Jersey, Michigan, Missouri, and California.