Carrying on Aaron Swartz's Legacy
Session Type(s): Panel
Starts: Friday, Jun. 21 1:30 PM (Eastern)
Ends: Friday, Jun. 21 2:45 PM (Eastern)
Aaron Swartz was a leader in so many ways. From revolutionizing the internet by co-authoring RSS 1.0 to leading the charge against SOPA and PIPA, Aaron continually pushed the bounds of what was possible to make the world a better place. Since his passing in January, we've been working to carry forward his legacy by reforming the CFAA and investigating prosecutorial overreach. We'll address both where we are and where we're going from here.


Moderator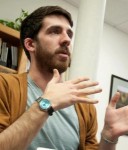 Charlie Furman is a campaign manager with Fight for the Future, a digital rights advocacy group that stops governments and corporations from breaking the Internet.
His work is focused primarily on using digital tools to mobilize massive numbers of people to take coordinated action, and includes serving as the digital coordinator for the People's Climate March, March for Real Climate Leadership, StopWatching.Us rally, as well as a number of other mass mobilizations.
Panelists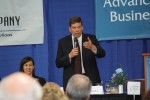 U.S. Mark Begich was elected to the U.S. Senate to represent the state of Alaska in 2008.He is currently in this fifth year in the Senate. Begich has used his seats on the Senate Commerce Committee and Homeland Security Committees to fight for civil liberties and call for greater transparency in government.He opposed both the Stop Online Piracy Act (SOPA) and the Protect Online Piracy Act (PIPA) as well as calling for more transparency in government surveillance operations. He has been a champion of veteran's issues, strengthening Social Security, and eliminating sexual assault in the military.
Begich was mayor of Anchorage for nearly six years before being elected to the Senate.Begich is married to Deborah Bonito. They have a young son, Jacob.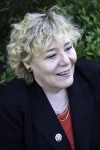 Zoe Lofgren represents California's 19th District, comprised of San José and Santa Clara County. In Congress she is a recognized leader on immigration policy, technology and innovation issues.
A strong proponent of a free and open Internet, she rallied the fight against SOPA and recently introduced the ECPA 2.0 Act, reforming the Electronic Communications Privacy Act, and the Global Free Internet Act. She also introduced the Unlocking Technology Act reforming the Digital Millennium Copyright Act; and authored "Aaron's Law," named in honor of Aaron Swartz, reforming the Computer Fraud and Abuse Act.
A senior member of the House Judiciary Committee, she is the top Democrat on the Immigration and Border Security Subcommittee and is part of a bipartisan working group for immigration reform. She serves on the House Science, Space and Technology Committee; House Administration Committee; and Chairs the 38 Member California Democratic Congressional Delegation, the largest delegation in Congress.
Other sessions: Comprehensive Immigration Reform: Where We Stand and What's Next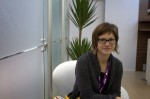 Rainey is the activism director of EFF, which defends liberty in the digital world. She is also a founder and steering committee member for the Bradley Manning Support Network, a network of individuals and organizations advocating for the release of accused WikiLeaks whistleblower Pfc. Bradley Manning. Additionally, she serves on the board of the directors for the Bill of Rights Defense Committee, a nonprofit whose mission is to organize and support an effective, national grassroots movement to restore civil liberties guaranteed by the Bill of Rights. She is also a steering committee member of the Internet Defense League, a netroots coalition working to fend off threats to the free and open Web.
Recently, she co-founded Freedom of the Press Foundation, a nonprofit organization that crowd-sources funding to supporting unique, independent, nonprofit journalistic institutions, where she also serves as Chief Operating Officer.
Other sessions: The New Netroots: Getting the Web We Want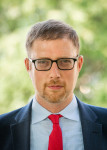 Ben Wikler was elected chair of the Democratic Party of Wisconsin in June of 2019. Now in his second term, he has led the party through an unbroken string of statewide victories, including Wisconsin's defeat of Trump in 2020, and built the WisDems to a new level of success and recognition as a force for progressive change.
Prior to serving as Chair, Wikler served as Washington DC Director and Senior Advisor for MoveOn, where he played a key leadership role in the successful battle to save the Affordable Care Act and Medicaid, as well as many of the other fights for economic, social, and racial justice of recent years. A lifelong activist, Wikler grew up in Madison, Wisconsin, where he first volunteered in politics at age eleven, stuffing envelopes for the Congressional campaign of his godmother, Ada Deer. In high school and college, he volunteered for then-Assemblywoman Tammy Baldwin, interned for Ed Garvey and Sen. Russ Feingold, and fell in love with his now-wife Beth while putting up posters together for a protest. Ben and Beth now live in Madison with their three children and their puppy, Pumpkin.