Comprehensive Immigration Reform: Where We Stand and What's Next
Session Type(s): Plenary
Starts: Saturday, Jun. 22 12:00 PM (Eastern)
Ends: Saturday, Jun. 22 1:15 PM (Eastern)
President Obama has made Comprehensive Immigration Reform a priority in his second term. As a bill is crafted and moved through both houses of Congress, where will we stand on creating an immigration process in June? Will the far right derail sensible policy, or will compassion and common sense win the day? This session will explore where we are and what's to come on this crucial issue—and how the Netroots can leverage their power to ensure the right reforms are adopted.


Moderator
Panelists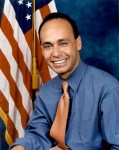 Now in his tenth term, Congressman Luis V. Gutierrez has established himself as an effective legislator and energetic spokesman on behalf of his constituents in Illinois' Fourth District in the heart of Chicago. At the same time, Gutierrez' tireless leadership championing the causes of the Latino and immigrant communities has earned him widespread acclaim throughout the country.
There has not been an elected official more committed or more passionate about protecting and advocating for our nation's immigrant community than Rep. Gutierrez. He has been at the forefront of the effort to pass historic, bipartisan immigration reform legislation and helped guide the Development Relief and Education for Alien Minors (DREAM) Act to passage in the House of Representatives in 2010.
Since then, Rep. Gutierrez has led the effort to convince the White House and Homeland Security to prevent the deportation of immigrants with deep roots in the U.S. and no criminal history, including military families, families that include U.S. citizens, and DREAM Act youth, among others.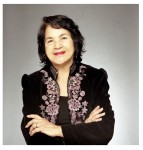 As a community activist and political organizer for more than 50 years, Dolores Huerta has worked to advance the cause of marginalized communities. She is internationally recognized as a feminist, a farm worker advocate, a gay rights activist, and a labor leader. Her work transcends issue-specific movements. She builds coalitions and calls on leaders of the progressive agenda to unite under one banner and work cooperatively towards a common goal of social justice. As Co-Founder of the United Farm Workers and now President of the Dolores Huerta Foundation, she continues working to develop community leaders, for working poor, immigrants, women and youth.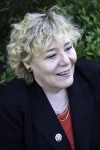 Zoe Lofgren represents California's 19th District, comprised of San José and Santa Clara County. In Congress she is a recognized leader on immigration policy, technology and innovation issues.
A strong proponent of a free and open Internet, she rallied the fight against SOPA and recently introduced the ECPA 2.0 Act, reforming the Electronic Communications Privacy Act, and the Global Free Internet Act. She also introduced the Unlocking Technology Act reforming the Digital Millennium Copyright Act; and authored "Aaron's Law," named in honor of Aaron Swartz, reforming the Computer Fraud and Abuse Act.
A senior member of the House Judiciary Committee, she is the top Democrat on the Immigration and Border Security Subcommittee and is part of a bipartisan working group for immigration reform. She serves on the House Science, Space and Technology Committee; House Administration Committee; and Chairs the 38 Member California Democratic Congressional Delegation, the largest delegation in Congress.
Other sessions: Carrying on Aaron Swartz's Legacy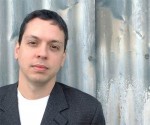 Markos Moulitsas Zúniga is the founder and publisher of Daily Kos.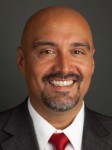 Chuck Rocha is from Texas and began his career as a union worker and became the youngest officer elected there He was later appointed as the National Political Director of the United Steel Workers of America in which he managed a $30 million dollar budget.
In 2009, Chuck founded Solidarity Strategies, a political consulting firm that specializes in campaign services including mail, phones, media, and general consulting.
Chuck is a graduate of the Harvard University Trade Union program. He has served on the board of the Congressional Hispanic Caucus Institute and the Labor Council for Latin American Advancement and is a Fellow for the Center for National Policy.
Chuck frequently appears on the news providing insight on Latino and current political issues and races. He is a regular contributor to MSNBC and FOX News as a Latino vote expert and as a democratic strategist.