Screening Showcase #3
Starts: Friday, Jun. 8 4:30 PM (Eastern)
Ends: Friday, Jun. 8 5:45 PM (Eastern)
Films are an effective way to engage new audiences, communicate dynamic ideas and provoke conversation. See short segments of films that seek to influence the debate, learn about the work and share thoughts on impact, distribution, partnerships and the potential to turn reel action into real action.  Line-up subject to change.
Bonsai People – The Vision of Muhammad Yunus – In 2006 Muhammad Yunus and the Grameen Bank won the Nobel Peace Prize for giving microcredit loans to women.  But he didn't stop there… whenever he sees a problem he starts a business, creating a mix between business and social work, which he's coined "social business" demonstrating to the world that complex problems sometimes do have simple answers. Microcredit is just the tip of the iceberg!
Pay 2 Play
– is a feature documentary exploring the impacts of money in running for office, and how Americans can hope to make democracy succeed despite the corporate money onslaught in the wake of Citizens United. P2P follows candidates running for office in Ohio while looking behind the controversial Supreme Court decision that allowed unlimited corporate spending in elections. Along his journey, director John Wellington Ennis chronicles his exploration into money and politics with colorful subplots covering street art and the secret history of Monopoly as parables for citizen participation and corporate encroachment. Featuring appearances by John Nichols, Bob Edgar, James Bopp, Nick Nyhart, Noam Chomsky, Brad Friedman, Lee Fang, Mark Crispin Miller, Jerry Springer, Lawrence Lessig and more.
Heist:  Who Stole the American Dream
? – A documentary about the roots of the American economic crisis, and the assault on working people in the United States. "Heist" reveals the crumbling structure of the U.S. economy – the result of four decades of deregulation, job outsourcing, and tax policies favoring mega-corporations and wealthy elites.  After detailing how the economy has been derailed, "Heist" offers a robust Take Action section with real world solutions and up-to-the-minute footage from the Occupy Wall Street movement – an essential primer for everyday Americans to participate in the re-imagining of economic justice.
Checkpoint Nation?
– One morning, Maria—then nine months pregnant—and her family were stopped by the police for no discernible reason. A special breakfast outing became a nightmare—and at one of the most intimate moments of her life, Maria found a team of immigration agents—not her husband—by her side.  Maria's chilling story is the centerpiece of "Checkpoint Nation? Building Community Across Borders," a powerful documentary that depicts the reality of post-9/11 racial profiling — as mandated by laws such as SB 1070 in Arizona, which are now being imitated nationwide — along with strengthening alliances of diverse groups committed to racial justice.
Panelists

Frances Causey, Director/Producer of HEIST: Who Stole the American Dream?, is a seasoned investigative journalist and has emerged as a citizen-activist, fusing her media skills with a commitment to contribute to the restoration of people-based democracy in the United States. During her 14-year career with CNN, Frances moved up the ranks to become producer, and was a senior member of a team honored with News and Documentary Emmys for team coverage of both the Olympic Park and Oklahoma City bombings in 1995 and 1996. Frances was recently honored with the Women's International Film and Television Jury Award for her work on HEIST.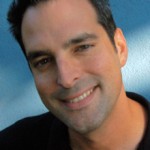 John Wellington Ennis is a filmmaker, activist, and contributor to The Huffington Post. Ennis co-founded VideoTheVote.org to combat voter suppression and empower citizens through new media, seen in his feature documentary "FREE FOR ALL: One Dude's Quest to Save Democracy," which investigated election fraud in Ohio. His new film "PAY 2 PLAY" examines big money in politics and how to reclaim our democracy from the highest bidder. His debut feature film, "Wild Girls Gone," was an indie comedy produced with the Upright Citizens Brigade, starring Amy Poehler and Matt Walsh.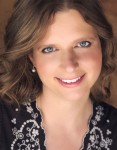 Holly Mosher is an award-winning filmmaker who brings socially-conscious films to the public. She graduated with honors from New York University's Tisch School of the Arts. In a producing role she's taken on a variety of topics from the pharmaceutical industry with Side Effects, starring Katherine Heigl and Money Talks: Profits Before Patient Safety , environmental issues with Vanishing of the Bees and issues of democracy with FREE FOR ALL! and Pay 2 Play . As a director she likes messages of women's rights and human empowerment. Her debut was Hummingbird which focused on two non-profits getting kids off the street in Brazil and now Bonsai People – The Vision of Muhammad Yunus .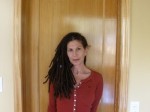 Lisa Smithline is an innovative leader in the cause marketing field.  As a producer and marketing strategist Lisa creates dynamic multi-platform distribution campaigns using film and new media.  Lisa's current career integrates a commitment to social change with an extensive background in film, television and commercial production.  As a founding partner of Brave New Films and director of alternative marketing at Focus Features, Lisa pioneered new models of community-based distribution.  She has produced successful marketing campaigns for many popular films and projects including Academy Award nominated TROUBLE THE WATER, Stacy Peralta's CRIPS & BLOODS, DIRT! The Movie, San Francisco Opera CINEMA SERIES, THE PEOPLE SPEAK & HEIST. Lisa has been a featured speaker on marketing and distribution at leading conferences across the country including American Film Market, Sundance Film Festival, Netroots Nation, Westdocs and The Center For Social Media's Making Your Media Matter Conference.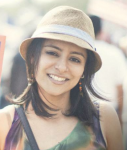 Ishita Srivastava is a producer, filmmaker, and culture change enthusiast. As multimedia producer at Breathrough, she headed up their multimedia campaigns about immigrant women's rights, #ImHere, Restore Fairness, and Deport the Statue. She has directed and produced numerous videos and animations, for those campaigns and other Breakthrough projects.
Born and raised in New Delhi, she holds a BA in English literature from St. Stephens College (Delhi), a BA in media and communications from Goldsmiths College (London), and an MA in cinema studies and culture and media from NYU's Tisch School of the Arts. Her own documentary film, Desigirls, examines the intersection of gender, sexuality and immigrant culture as it follows two women as they negotiate their varied and often fraught experiences as queer Indian women in New York City. Ishita, famously, does not like sweets.