Screening: "At the River I Stand," presented by ATU
Training Tag(s): Labor, Arts & Culture
Starts: Friday, Jun. 8 1:30 PM (Eastern)
Ends: Friday, Jun. 8 2:45 PM (Eastern)
At the River I Stand is a powerful documentary that reconstructs the two months in Memphis, TN in 1968 leading to the tragic death of Martin Luther King Jr., the climax of the civil right movement, and the 65-day strike of 1,300 Memphis sanitation workers.  Dr. King saw an opportunity to link this struggle to his nationwide Poor People's Campaign and challenge the economic power structure of the South. In workers history, this strike has achieved an almost mythical quality since it brought public-sector unionism to the south and proved that the civil rights and workers rights movements could be merged.
Moderator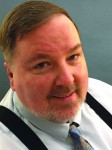 Larry Hanley was elected international president of the Amalgamated Transit Union, September 2010.
Hanley began driving a bus in 1978, at age 21, in Brooklyn, NY, and attended his first union meeting that September. He was an activist in the Transport Workers Union (TWU), organizing efforts to get police protection on buses in New York City.
In 1979, he transferred to Staten Island and became a member of the ATU Local 726. He was involved in his first strike and walked picket lines every day and night. The strike was ruled illegal and lasted 11 days. Hanley eventually was elected as the youngest president of Local.
Hanley also ran the Staten Island operation of David Dinkins' successful campaign for mayor of New York. He also was of the founders of the New York's Working Families Party.
In 2002 Hanley became an International Vice President before being elected International President.
Other sessions: Saving Public Transportation: A Matter of Social Justice
Panelist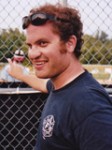 Mike Elk is an In These Times Staff Writer .A native of Pittsburgh and son of a union organizer, Mike Elk is currently based in Washington, D.C but spends a lot of his time on the road. Mike has visited with highway workers in West Virginia, grape pickers in Napa Valley, and aircraft workers in Wichita. Mike covered the Wisconsin Protests for Michael Moore, won a Sidney Award for coverage of the rise of prison labor in the U.S., and nearly got beat up by a scab in Metropolis, Illinois in 2011 while covering a lockout of Honeywell uranium workers. You can follow him on twitter @MikeElk or email him at mike@inthesetimes.com
Other sessions: Pushing Back: How Labor Groups are Fighting Concessions and Workplace Abuses in the Down Economy