Pushing Back: How Labor Groups are Fighting Concessions and Workplace Abuses in the Down Economy
Session Type(s): Panel
Training Tag(s): Economy, Media / Journalism / Blogging, Labor
Starts: Saturday, Jun. 9 3:00 PM (Eastern)
Ends: Saturday, Jun. 9 4:15 PM (Eastern)
Leveraging a weak economy and a diminished union base, corporations are now expecting more and more out of their workers while offering less and less in return. This panel will take a look at the concessions companies are demanding from their workforces—from rising health-care payments and pension takeaways to wage freezes and lost hours—and how labor groups and organizers are pushing back at both the bargaining table and the grassroots level. We'll explore some of the ways both middle-class and low-wage workers are struggling to hold on to the gains they've made as employees.
Pushing Back: How Labor Groups are Fighting Concessions and Workplace Abuses in the Down Economy
Miss this panel? No problem! Here's what happened.
Storified by Netroots Nation · Sat, Jun 09 2012 17:02:33
RT @RaniaKhalek: #Labor panel includes Courtney Smith, Eddie Blackburn, @AlisonOmens, @MikeElk & @dave_jamieson #nn12Penny
RT @aterkel: Labor panel at #nn12 with @AlisonOmens @MikeElk and moderated by @dave_jamieson (Ballroom E) http://pic.twitter.com/pdapNl26UNITE HERE
.@Dave_Jamieson: What will change trend of blaming unions 4 economy? @MikeElk: "Part of the answer is that we do need more labor journalism"Josh Eidelson
.@dave_jamieson asks how to get around companies using contracted workers to circumvent unionized workforce. #nn12Rania Khalek
Panelists gave examples of labor successes and failures, some of them local.
after training their replacements, #hyatt laid off 100 Housekeepers in Boston – @Dave_jamieson @huffpo #nn12Leigh Shelton
Courtney Smith and @dave_jamieson talking about Westin Hotel Workers win in Providence #nn12valentinasweet
Moderator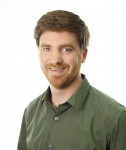 Dave Jamieson is the Huffington Post's workplace reporter. Before joining the D.C. bureau, Jamieson reported on transportation issues for local Washington news site TBD.com and covered criminal justice for Washington City Paper. He's the author of a non-fiction book, Mint Condition: How Baseball Cards Became an American Obsession, and his stories have appeared in Slate, The New Republic, The Washington Post, and Outside. A Capitol Hill resident, he's won the Livingston Award for Young Journalists and the Hillman Foundation's Sidney Award.
Panelists
14 year member of IBEW local 2323 also employed by Verizon Communications in the FIOS support team. Eddie is also a Progressive Democrat and rank & file union activist.
45,000 IBEW / CWA members went on strike against Verizon in Aug 2011 in one of the largest work stoppages held in the United States in the last decade. Eddie will be sharing his perspective of the strike and the concessions being sought during bargaining with Verizon.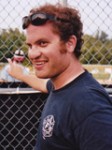 Mike Elk is an In These Times Staff Writer .A native of Pittsburgh and son of a union organizer, Mike Elk is currently based in Washington, D.C but spends a lot of his time on the road. Mike has visited with highway workers in West Virginia, grape pickers in Napa Valley, and aircraft workers in Wichita. Mike covered the Wisconsin Protests for Michael Moore, won a Sidney Award for coverage of the rise of prison labor in the U.S., and nearly got beat up by a scab in Metropolis, Illinois in 2011 while covering a lockout of Honeywell uranium workers. You can follow him on twitter @MikeElk or email him at mike@inthesetimes.com
Other sessions: Screening: "At the River I Stand," presented by ATU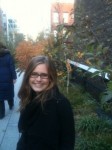 Alison Omens is the Director of Media Outreach for the AFL-CIO. She leads the team responsible for communications outreach to press, bloggers, allies, and other affiliated organizations around political and economic issues. She's from America's finest city, San Diego, and a graduate of Scripps College in Claremont, California. Alison's excited for her second Netroots Nation and first trip to Providence!