Saving Public Transportation: A Matter of Social Justice
Session Type(s): Panel
Training Tag(s): Economy, Local, Environment
Starts: Friday, Jun. 8 3:00 PM (Eastern)
Ends: Friday, Jun. 8 4:15 PM (Eastern)
In Rhode Island, public transit service is under perennial threat of service cuts and fare increases due to a flawed funding mechanism, the gas tax. Transit systems around the country—from Oakland to Detroit—face similar service cuts at a time when public transportation is more necessary than ever for both our economic and environmental sustainability. This panel will relate how workers, riders and even transit systems are forming coalitions in the fight to save and expand public transportation. We'll explore the campaign in Rhode Island to Save RIPTA, the Rhode Island Public Transit Authority, and discuss how the successes of this local campaign can be translated to other communities nationwide.
Saving Public Transportation: A Matter of Social Justice
Storified by Netroots Nation · Fri, Jun 08 2012 17:44:53
Transit systems nationwide are facing service cuts and fare increases, which disproportionately affect low income communities. The campaign in Rhode Island to Save RIPTA, the Rhode Island Public Transit Authority, was examined as a case study for other cities and communities as to how to be effective transit advocates.
Transit organizing #rockstars @electabel @electlibby Paul Harrington and Larry Hanley of ATU #saveripta #nn12 http://pic.twitter.com/a6TqaiDCCleanWaterAction RI
The transit battles tie into the larger fight for workers' rights.
RT @sara_h: Very coordinated attack on #transit workers in Pittsburgh. Symptom of war on workers, not transit. ~ Hanley @atucomm #nn12 #nn12transitKenya Wheeler
"#Transit is a crutch for any struggling economy, and a backbone for a thriving economy." ~ Abel Collins, @risierraclub #nn12 #nn12transitSara
The need to organize is key. The opposition can be large and well funded. New solutions needs to be examined.
Greg LeRoy: You help organize riders, our policy wonks will navigate the shell game of transit funding. #nn12 #nn12transitTom Torres
Nearly three-fourths of transit riders use it to commute to work. Where are the employers to step up and protect #masstransit? #nn12Matt McDermott
Great Q/As re: public perception of "second class citizens," lower-income #transit ridership. Auto lobby doesn't help. #nn12 #nn12transitSara
RT @MarkJGray: Transit advocates need to get big employers on their side #nn12 #masstransit #saveripta #1uATU, Transit Union
Attendees brainstormed some new ideas for policy and emphasized the importance of elected officials understanding the needs of their communities.
Interesting Idea! RT @lucasoconnor: What if there was an enterprise zone-type deal for locating jobs on transit lines? #NN12 #NN12transitKenya Wheeler
True, need to elect transit riders 😉 MT @kenyaw Libby Kimzey agrees many lawmakers aren't transit users & are out of touch w/riders #nn12Rebecca Saltzman
Moderator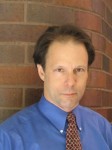 Greg LeRoy founded and directs Good Jobs First www.goodjobsfirst.org a national resource center promoting corporate and government accountability in the $70 billion spent annually by states and cities for economic development. Good Jobs First also focuses on Smart Growth for Working Families and he is also co-founder of Americans for Transit. He is the author of The Great American Jobs Scam: Corporate Tax Dodging and the Myth of Job Creation (2005) and No More Candy Store: States and Cities Making Job Subsidies Accountable (1994). He, his staff, and their data-rich websites assist journalists and bloggers every day.
Panelists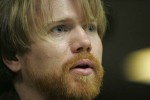 Abel is a lifelong Rhode Islander who lives in Matunuck with his wife Amber and their children Moses, Ezra, Eve, and Abel. He has been working as a community organizer and environmental activist for six years.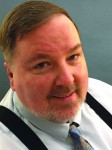 Larry Hanley was elected international president of the Amalgamated Transit Union, September 2010.
Hanley began driving a bus in 1978, at age 21, in Brooklyn, NY, and attended his first union meeting that September. He was an activist in the Transport Workers Union (TWU), organizing efforts to get police protection on buses in New York City.
In 1979, he transferred to Staten Island and became a member of the ATU Local 726. He was involved in his first strike and walked picket lines every day and night. The strike was ruled illegal and lasted 11 days. Hanley eventually was elected as the youngest president of Local.
Hanley also ran the Staten Island operation of David Dinkins' successful campaign for mayor of New York. He also was of the founders of the New York's Working Families Party.
In 2002 Hanley became an International Vice President before being elected International President.
Other sessions: Screening: "At the River I Stand," presented by ATU
I am presently the President Business-Agent of our ATU Union local 618 Prov RI, for almost a year and was an executive board member for the previous nine years I represent almost all the bargained for employees at the Rhode Island Public Transit Agency. I would consider myself not only a Union leader but most of all an adcocate for mass transit.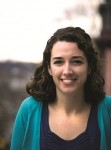 Libby Kimzey lives in the Federal Hill neighborhood of Providence, Rhode Island. She rides RIPTA's 27/28 to her work at Capital Good Fund, a downtown nonprofit. There, as their Director of Programs, she prepares tax returns, provides financial coaching, organizes data and otherwise works towards the financial stability of Rhode Island's working poor. Then she rides home and knocks on her neighbors' doors to ask for their vote this September, as a candidate for the district's seat in the RI State House.
Previously she managed RI State Rep. Teresa Tanzi's successful 2010 challenge, and has worked on staff with Ocean State Action, Common Cause, the Mayor's Green Summer Job Corps, and Community Carbon Use Reduction @ Brown University.