Organizing Outside the Lines: "Hard-to-Reach Communities" Winning Major Victories by Moving from Moment to Movement
Session Type(s): Panel
Training Tag(s): Organizing & Movement Building
Starts: Thursday, Jun. 7 3:00 PM (Eastern)
Ends: Thursday, Jun. 7 4:15 PM (Eastern)
What does it take to organize on and offline to change the conversation, build our base, and push real systemic and policy?  Come hear about a couple of moments that have changed their movements from some of the strong, agile organizations and coalitions that helped make it happen.
Organizing Outside the Lines: Reaching Hard-to-Reach Communities Online and Offline
Miss this panel? No problem! Here's what happened.
Storified by Netroots Nation · Thu, Jun 07 2012 16:40:22
The panelists talked about some hard topics but stayed in good spirits.
@OccupyTheHood @jasiri_x at #nn12 teaching and preaching #goodstuff http://pic.twitter.com/eSo7AQBTLAJ
Naturally, the Trayvon Martin case came up as a tragedy and an opportunity for organizing.
@OccupytheHood #Trayvon wasn't a new story, just what opened door to white America hearing what's happened here for centuries #nn12 #noi12Jamie McGonnigal
White, Black & Latino community finally seeing what's happening and caring about each other's issues @occupythehood #nn12 #noi12Jamie McGonnigal
They also added some general thoughts about organizing.
"You can't be afraid of religious culture [in the South]; you have to embrace it." @DCtwiterati #nn12Shannon Moriarty
To be an activist, you don't have be out there whooping & hollering. Everyone has an activist in them. @occupythehood #nn12Shannon Moriarty
Moderator
Panelists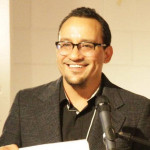 Matt Nelson is the Colombian-born, Midwestern-raised Executive Director of Presente.org—the nation's largest online Latinx organizing group; advancing social justice with technology, media, and culture. He is a seasoned campaign strategist who has won hundreds of local and national campaigns and a skilled community organizer who has trained thousands of activists. Before his work at Presente.org, Matt was the Organizing Director at ColorOfChange.org and has co-founded several cooperative enterprises in multiple Midwestern cities. He is a long-serving community organizer who was featured in the first major book on the Ferguson Uprising, entitled, "Ferguson is America: Roots of Rebellion". He also contributed to the book, "Welcome to the Revolution: Universalizing Resistance for Social Justice and Democracy in Perilous Times", and is an editor of the recently released book: Turnout! Mobilizing Voters in an Emergency (Routledge Press, July 2020) EmergencyElection.org.
Other sessions: Combatting Criminal Justice Violations: Challenging Assumptions and Winning Campaigns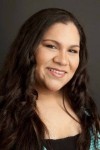 Gaby Pacheco is an immigrant rights leader from Miami, Florida. A founder of Florida-based, youth-led group, Student Working for Equal Rights, she began organizing undocumented students in her community. She was elected student government president at Miami Dade College and later went to serve at statewide Student Body President. During her mandate, she brought the issue of in-state tuition for undocumented students to the entire state of Florida. In 2010, she and three friends walked 1,500 miles from Miami to Washington, D.C., to bring to light the plight of immigrants in this country, and to urge President Obama to stop the separations of families and deportations of DREAM act eligible youth. Currently, for the United We Dream Network, she leads the Education Not Deportation (END) project, a national endeavor to stop the deportation of DREAMers. Gaby has three college degrees from Miami Dade College.
Other sessions: Latino Vote Matters: Immigration, Power, and an Interactive Look at the Map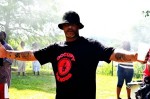 Malik Rhasaan is the founder of Occupy The Hood. Malik understands the ramifications of poverty, as well as lack of resources within urban communities Nationwide. What drives him is his ability to organize efforts towards empowering the community.
This grassroots effort has taken flight across the globe with many enthusiastic young activist aligning daily.
Other sessions: Communities of Color and the 2012 Presidential Election