Communities of Color and the 2012 Presidential Election
Session Type(s): Panel
Training Tag(s): Elections
Starts: Saturday, Jun. 9 1:30 PM (Eastern)
Ends: Saturday, Jun. 9 2:45 PM (Eastern)
President Obama was elected with overwhelming support from the black and brown communities in 2008. With the 2012 presidential election looming, and considering that we are no longer dealing with a campaign predicated on promises of hope and change, this panel will examine how the policies of the Obama presidency have affected these communities. We'll also look at how organizers are utilizing culture, technology and the media to reach and engage these critical audiences once more.
Panelists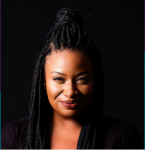 Arisha Michelle Hatch is the Managing Director of Campaigns at Color Of Change, leading campaigns on civic engagement, voting rights, criminal justice, and corporate and media accountability.
Arisha is a leader and innovator in the racial justice movement, organizing Black People's Brunches which brought together more than 12,500 people in 2018 and helping to set the organization's agenda in 2019 and beyond. Since joining Color Of Change in 2012, she has ushered in some groundbreaking victories for Black communities: getting payment processors like Mastercard and PayPal to ban use of their platforms by white supremacists and persuading Saturday Night Live to add two Black women to its cast and writer's room mid-season.
Before coming to Color Of Change, Arisha worked as a lawyer and organizer for Barack Obama's presidential campaign in 2008. She later served as National Organizing Director of the Courage Campaign, which lays the groundwork for progressive change in California.
Arisha was born in Texas and raised in Southern California. She has degrees in economics, creative writing and feminist studies from Stanford University, and she received her doctorate in law from Santa Clara University in California.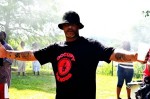 Malik Rhasaan is the founder of Occupy The Hood. Malik understands the ramifications of poverty, as well as lack of resources within urban communities Nationwide. What drives him is his ability to organize efforts towards empowering the community.
This grassroots effort has taken flight across the globe with many enthusiastic young activist aligning daily.
Other sessions: Organizing Outside the Lines: "Hard-to-Reach Communities" Winning Major Victories by Moving from Moment to Movement