Latino Vote Matters: Immigration, Power, and an Interactive Look at the Map
Session Type(s): Panel
Training Tag(s): Elections, Immigration
Starts: Saturday, Jun. 9 10:30 AM (Eastern)
Ends: Saturday, Jun. 9 11:45 AM (Eastern)
Over the past decade, Latino voters have increased their political power and made a decisive impact in races at all levels, including the last presidential election.  This is even more important in 2012. It has been projected that a Republican candidate needs to obtain at 40% of the Latino vote to win the Presidential election in November. President Obama, who secured 67% of the Latino vote in 2008, will again need a huge margin. Candidates from all parties have to take into consideration the issues that are important to the Hispanic population — one of which happens to be immigration.  Hispanic voters could tip the balance in several key battleground states, including Colorado, New Mexico, Nevada, Florida and even Arizona. With GOP candidates for President increasingly alienating the Hispanic population with anti-immigrant rhetoric, and a current President who has increased enforcement and deported a record number of immigrants has left many people wondering — what will Latino voters do in 2012?  Find out the answer to that question, and learn about the new tool that will help you figure it out.

Latino Vote Matters: Immigration, Power, and an Interactive Look at the Map
Storified by Netroots Nation · Sat, Jun 09 2012 16:04:53
@AdamILuna, @justinhgross, @LuisGutierrez, @markos and @GabyPacheco1 discuss the power of the Latino immigrant vote, especially in 2012, and the key policy issues in the Latino community.
Listening to @gabypacheco1 @adamiluna @markos @douglasrivlin @polimetrician talk about latino vote at #nn12kyledeb
@Americasvoice 's @adamiluna addresses #NN12. #immigration #latism http://pic.twitter.com/Vlvk77k5Elisa Batista
The Latino vote could be a major deciding factor in 2012 – both at the local level and nationally. Immigration reform was a hot topic during today's conversation.
Will decide 2012 RT "@kyledeb: Listening to @gabypacheco1 @adamiluna @markos @douglasrivlin @polimetrician talk about latino vote at #nn12"Ruth Leitman
.@AdamILuna is moderating, asks @GabyPacheco1 if q's like #immigration shouldn't be asked during an election year #nn12 @netroots_nationamericasvoice
.@Markos: #immigration reform is seen as punishment bc immigrants must pay a fine if they want to become citizens, pay taxes, etc #nn12americasvoice
.@AdamILuna: a key answer to economic probs among #Latinovot IS #immigration reform, wld provide more ppl w opportunity, higher wages #nn12americasvoice
Most importantly, we need to get out the Latino vote. Too many progressive Latinos aren't getting to polls, but we can change this by engaging and empowering the community to participate on Election Day. How can we encourage more Latinos to vote?
@markos: voting days are working days, voter suppression and Latino voters are young voters. #latism #NN12Elisa Batista
RT @valentinasweet: Low income communities often don't vote because election day is on a tuesday! and they have to work! DUH @markos #nn12Who, Harmony?
Moderator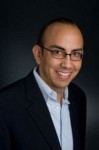 As the Political Director at America's Voice, Adam coordinates our strategy to build a new majority for comprehensive immigration reform. Before joining the America's Voice team, Adam worked with community organizations and national leaders on immigration reform at the Center for Community Change. Adam is no stranger to winning national issue campaigns, having led the fight against Social Security privatization and other issues at the Campaign for America's Future and the 2030 Center. Adam has authored policy and political analyses that have garnered hundreds of news stories and has organized grassroots events that mobilized tens of thousands and online mobilizations that moved hundreds of thousands to action. Adam began his career in 1992, fighting anti-immigrant politics in California and looks forward to finishing the job at the national level with his colleagues at America's Voice.
Panelists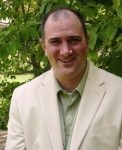 Dr. Justin H. Gross is an Assistant Professor of Political Science at the University of North Carolina at Chapel Hill and serves as Chief Statistician for Latino Decisions. He received his Ph.D. in both statistics and public policy from Carnegie Mellon University in 2010, and currently teaches courses in statistical methods and social network analysis to graduate students at UNC. In his research as well as his teaching, Professor Gross seeks to help fellow political scientists become more thoughtful users of statistical methods, especially tools for network analysis, survey response data, text analysis, and the measurement of attitudes in diverse populations. In his political research, he analyzes public opinion and ideology, legislative behavior, and political communication in the new and conventional media. Upcoming publications include articles set to appear in the British Journal of Political Science, Social Networks, and Perspectives on Politics.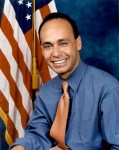 Now in his tenth term, Congressman Luis V. Gutierrez has established himself as an effective legislator and energetic spokesman on behalf of his constituents in Illinois' Fourth District in the heart of Chicago. At the same time, Gutierrez' tireless leadership championing the causes of the Latino and immigrant communities has earned him widespread acclaim throughout the country.
There has not been an elected official more committed or more passionate about protecting and advocating for our nation's immigrant community than Rep. Gutierrez. He has been at the forefront of the effort to pass historic, bipartisan immigration reform legislation and helped guide the Development Relief and Education for Alien Minors (DREAM) Act to passage in the House of Representatives in 2010.
Since then, Rep. Gutierrez has led the effort to convince the White House and Homeland Security to prevent the deportation of immigrants with deep roots in the U.S. and no criminal history, including military families, families that include U.S. citizens, and DREAM Act youth, among others.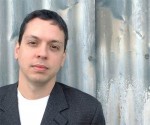 Markos Moulitsas Zúniga is the founder and publisher of Daily Kos.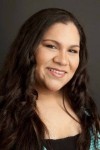 Gaby Pacheco is an immigrant rights leader from Miami, Florida. A founder of Florida-based, youth-led group, Student Working for Equal Rights, she began organizing undocumented students in her community. She was elected student government president at Miami Dade College and later went to serve at statewide Student Body President. During her mandate, she brought the issue of in-state tuition for undocumented students to the entire state of Florida. In 2010, she and three friends walked 1,500 miles from Miami to Washington, D.C., to bring to light the plight of immigrants in this country, and to urge President Obama to stop the separations of families and deportations of DREAM act eligible youth. Currently, for the United We Dream Network, she leads the Education Not Deportation (END) project, a national endeavor to stop the deportation of DREAMers. Gaby has three college degrees from Miami Dade College.
Other sessions: Organizing Outside the Lines: "Hard-to-Reach Communities" Winning Major Victories by Moving from Moment to Movement