New Media on the Campaign Trail: Case Studies from Winning Programs
Session Type(s): Panel
Training Tag(s): Elections
Starts: Saturday, Jun. 9 1:30 PM (Eastern)
Ends: Saturday, Jun. 9 2:45 PM (Eastern)
Every campaign talks about new media, but too many stop at Facebook and Twitter. Successful campaigns leverage the full breadth of tools and strategies new media has to offer across all their departments to raise money, turn out volunteers and spread a campaign message efficiently and effectively. This panel will present case studies from successful new media programs like those run by the Elizabeth Warren campaign and her allies Eric Griego and Lois Frankel, with new media directors from these campaigns (along with the Progressive Change Campaign Committee) sharing the innovative strategies they're using to win in 2012.
Moderator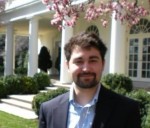 Jason is an activist, organizer, and musician living in Washington, DC. At the Action Network, he helps design and build new online organizing tools for progressives.
Other sessions: How to Make Clicks Mean Something: Strategic Planning for Online Campaigns
Panelists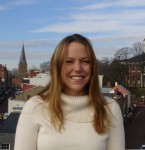 In June, Audrey hopes to be fresh off a primary win for one of this year's top progressive candidates, Eric Griego. She currently serves as the Digital Communications Director at the Eric Griego for Congress campaign in Albuquerque, NM.
Previously, she served as Online Communications Specialist at the Maryland State Education Association, a state affiliate of the National Education Association and EarthShare, a national environmental nonprofit.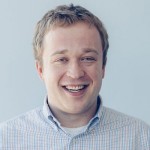 Brandt is a native Kentuckian and our jack of all trades. He cut his teeth as Digital Director on the head-turning Senate race in Kentucky during the 2010 election. He brings a unique skill set of design and writing that is hard to find. Before New Blue, Brandt was the Digital Director for Lois Frankel's 2012 election campaign and led the digital efforts for Jack Conway's 2010 head-turning Senate race. Brandt helped to raise well over $3 million online combined for the races. He also served as Deputy Campaign Manager for Adam Edelen's campaign in Kentucky as well as a number of other roles for races big and small in Kentucky. Since joining New Blue in 2012, Brandt has raised over $8.5 million for NBI clients for projects big and small and has helped develop technological platforms and cutting-edge strategies that give our clients the boost they need to succeed.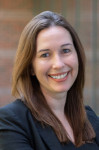 Lauren is the communications director for the Institute of Politics at Harvard Kennedy School, where she oversees all communications strategy and media relations.
For nearly a decade, Lauren served as senior advisor and digital director for Senator Elizabeth Warren on her 2012 and 2018 Senate campaigns and in her Capitol Hill office, building her digital program from scratch and helping her become one of the most powerful voices in the Democratic Party.
From 2013-2014, she was also a senior director at the digital marketing firm Bully Pulpit Interactive. Most notably, Lauren led BPI's work on Marty Walsh's underdog mayoral campaign in Boston and served as the campaign's digital director.
Prior to joining the Warren campaign, Lauren was one of the first employees at Blue State Digital, the groundbreaking BarackObama.com technology company. As director of online communications, she built the firm's email team and developed online advocacy, fundraising, and social media programs for more than 100 political campaigns, advocacy groups, and nonprofit organizations.