How to Make Clicks Mean Something: Strategic Planning for Online Campaigns
Session Type(s): Training
Starts: Saturday, Jun. 9 10:30 AM (Eastern)
Ends: Saturday, Jun. 9 11:45 AM (Eastern)
Online activism can be as meaningless as people clicking on a web page, or powerful enough to change this country—it all depends on your strategy. This training will teach you how the Progressive Change Campaign Committee (PCCC) plans the kind of high-impact, attention-getting online campaigns that have helped us and others accomplish powerful things like strengthening financial reform and drafting Elizabeth Warren into the Senate race in Massachusetts. Come and learn how keen strategy, theory of change, building momentum, and reporting back combine to create online campaigns with strong effects in the real world.
Trainers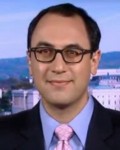 Adam Green is Co-Founder of the Progressive Change Campaign Committee, a grassroots organization with a million members that engages in electoral and issue advocacy work — with a focus on economic populism and democracy issues. For four years, he worked as Director of Strategic Campaigns and Civic Communications Director for MoveOn.org. Previously, Adam served as the Democratic National Committee's press secretary in Oregon for the 2004 presidential campaign, communications director for the New Jersey Democratic Party in 2003, and press secretary for the top winning Democratic U.S. Senate race of 2002 in South Dakota. He has a B.A. from George Washington University and a law degree from University of Virginia — and is a frequent guest on MSNBC, C-SPAN, and other media outlets.
Other sessions: Bold Progressive 99% Candidates in 2012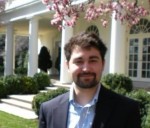 Jason is an activist, organizer, and musician living in Washington, DC. At the Action Network, he helps design and build new online organizing tools for progressives.
Other sessions: New Media on the Campaign Trail: Case Studies from Winning Programs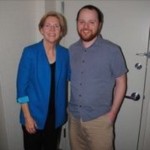 Matt is a Massachusetts-born but Wisconsin residing activist who has had his share of stints on campaigns. He's most proud of the work that he did with the Progressive Change Campaign Committee (PCCC) and their work to Draft Elizabeth Warren for US Senate, Expand Social Security, and Protect Medicare/aid.