Why Can't Apple Make Your iPhone in America?
Session Type(s): Panel
Training Tag(s): Economy, Labor
Starts: Saturday, Jun. 9 10:30 AM (Eastern)
Ends: Saturday, Jun. 9 11:45 AM (Eastern)
Building on investigative reporting in WIRED Magazine and the New York Times, this session will explore why a company so good at design is so lousy at high-tech manufacturing, particularly in the United States. Nearly every blogger uses a piece of hardware made overseas, sometimes in deplorable conditions. Does it matter? Does it have to be this way? Do we have an obligation to help change this? Panelists will explore the obstacles and opportunities for rebuilding a high-tech supply chain in America. The panelists will also explore what public policies are needed to recapture high-tech production jobs: trade, innovation, training and taxes. No issue crystallizes the challenges facing the American economy like Apple: great products for the creative class, but few jobs for American workers.

Your Phone Is Political
Miss this panel? No problem! Here's what happened.
Storified by Netroots Nation · Sat, Jun 09 2012 15:10:32
Your Phone is Political – @levjoy @Garlin @joaquinhguerra @beingbrina #nn12 http://yfrog.com/mnvxazejNet Victories
Moderator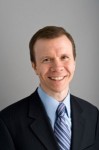 Scott Paul is Executive Director of the Alliance for American Manufacturing (AAM), a labor-business partnership established the United Steelworkers. For the past five years, Mr. Paul and AAM have worked to make American manufacturing a top-of-mind issue for voters and our national leaders.
The AAM book Manufacturing a Better Future for America (2009) and its 2010 Manufacturing Plan have provided the framework for key proposals offered by progressive manufacturing advocates in Congress, as well as the Administration.
Mr. Paul has testified before seven committees in Congress. He blogs at ManufactureThis, Huffington Post, CNBC, and Industry Week.
Prior to forming AAM, Mr. Paul worked at the AFL-CIO and served on Capitol Hill at various times from 1989 to 2001.
Mr. Paul earned a B.A. in Foreign Service and International Politics from Penn State and an M.A. with honors in Security Studies from Georgetown University's School of Foreign Service.
Panelists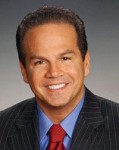 David N. Cicilline was born on the South Side of Providence, Rhode Island and is one of five children of Jack and Sabra Cicilline. After graduating from Narragansett High School, David attended Brown University as an undergraduate and later earned a law degree from the Georgetown University Law Center.
David was first elected mayor of the City of Providence in 2002, and re-elected for a second term in office four years later in 2006. David's eight years in office were characterized by the implementation of a formal city ethics code, the influx of $3 billion in new investment, the lowest crime rates in more than four decades, and the implementation of a nationally recognized after-school program.
David won election to Congress in 2010 and immediately began fighting for common-sense policies to help get small businesses, manufacturers, families, and seniors through these challenging economic times.
Other sessions: Gun Politics after Trayvon and Tucson: New Life for a Deadly Issue, Closing keynote with Van Jones and Benjamin Jealous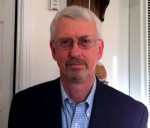 Dave Johnson is a Fellow with Campaign for America's Future.
Dave is founder and principal author at Seeing the Forest. He is a frequent public speaker, talk-radio personality and a leading participant in the progressive blogging community.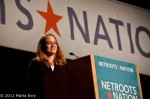 Marcy writes about national security and civil liberties her site, emptywheel.net, and for the Guardian, Salon, and the Nation. She is best known for live-blogging the Scooter Libby trial and reporting the number of times Khalid Sheikh Mohammed was waterboarded. In 2009 she won the Hillman Prize for blog journalism.