Safeguarding Democracy: Innovations in Technology and Human Rights
Session Type(s): Panel
Starts: Saturday, Jun. 9 10:30 AM
Ends: Saturday, Jun. 9 11:45 AM
Room: Ballroom B
The future is now. Activists now have access to unlikely tools: satellite technology to deter mass atrocities in South Sudan, civil society leaders in Iran and Southeast Asia distributing encrypted media of demonstrations and geo-targeted apps that aid famine relief in East Africa and combat global human trafficking. Technology has transformed the way governments, corporations and movements around the world are held accountable, and it shapes how the world watches history unfold. With these advancements come increased scrutiny, privacy concerns and a battle for access to the new technology. How we continue to innovate and anticipate challenges will steer the future of human rights. This panel will discuss the power dynamics between movements and governments using technology as an accountability tool in global human rights, cases from the frontlines in humanitarian technology and why we need to create progressive policies that support innovation in human rights.
Moderator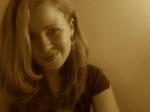 Caitlin Howarth is a Roosevelt Institute Pipeline Fellow focusing on human security and humanitarian technology. While obtaining a MPP in International & Global Affairs at the Harvard Kennedy School, she worked as a security analyst for the Satellite Sentinel Project team at Harvard Humanitarian Initiative, coordinating report production on human security threats in the southern border regions of Sudan. Formerly the National Policy Director of the Roosevelt Institute Campus Network, Howarth also serves as Political Co-Director of the Boston chapter of the Truman National Security Project. Her work has been covered by the BBC, Global Brief and other outlets, and her writing on security and politics can be found on Huffington Post, PolicyMic, AlterNet, and New Deal 2.0.
Panelists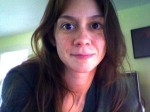 Matisse provides creative and strategic leadership on digital communications for WITNESS. Prior to WITNESS she was the publicist at Aperture, the fine photography foundation. She later worked at PixelPress, a multimedia company for social change where she co-produced projects such as "The End of Polio," with UNICEF and WHO which featured the work of world-renowned photojournalist Sebastiao Salgado.

Sabrina Hersi Issa is the Digital Director at Be Bold Media, a digital media firm that runs online and mobile campaigns for organizers around the world. She is the founder of the Human Rights Roundtable, a forum for human rights activists, online organizers and foreign policy thought leaders to discuss innovation and best practices and is the co-founder of EndFamine.com, a community dedicated to seeking sustainable solutions to global hunger launched in response to the famine in the Horn of Africa. Previously, she was a Program Advisor at Afghans for Civil Society, an NGO that developed women's programs and independent media in southern Afghanistan, worked for National Public Radio and Oxfam America. Sabrina graduated from Ohio State University with degrees in International Relations & Diplomacy, Political Science and Women Studies.
Other sessions: Your Phone Is Political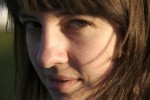 Emily Jacobi is Co-Founder and Executive Director of Digital Democracy, a New York-based nonprofit that works globally to empower marginalized communities to harness technology to fight for their human rights. Beginning her career as a youth journalist, at the age of 13 Emily reported from Havana, Cuba on the lives of young Cubans during the Troubled Period. She has since worked with marginalized communities including migrant workers, women's groups, refugee youth and others on media & technology projects in Latin America, Sub-Saharan Africa, Southeast Asia and the United States. Prior to founding Digital Democracy in 2008 she worked at Internews Network, AllAfrica.com and Y-Press.
Emily has presented on the intersection of technology, civic engagement and human rights to US Congress, the State Department, the United Nations, and numerous universities and technology conferences. She has written extensively on the role of mobile phones and technology in Burma/Myanmar.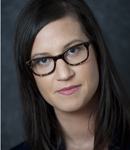 Lauren Wolfe is an award-winning journalist who has written for publications from The Atlantic to The International Herald Tribune. She is currently the director of Women Under Siege, a project on sexualized violence in conflict spearheaded by Gloria Steinem at the Women's Media Center in New York. (The project includes a live map of sexualized violence in Syria, WomenUnderSiegeSyria.crowdmap.com.) She serves on the advisory committee of the Nobel Women's Initiative International Campaign to Stop Rape & Gender Violence in Conflict. Previously, she was the senior editor of the Committee to Protect Journalists, where she focused on journalists and sexual violence. Her CPJ report "The Silencing Crime"—for which she interviewed 50 journalists around the world—broke ground in documenting the issue. Wolfe spent three years at The New York Times reporting on September 11th for Times' books, including 102 Minutes: The Fight to Survive Inside the Twin Towers.