Your Phone Is Political
Session Type(s): Panel
Training Tag(s): Technology / Data / Innovation
Starts: Friday, Jun. 8 3:00 PM (Eastern)
Ends: Friday, Jun. 8 4:15 PM (Eastern)
Androids and iPhones are quickly becoming our primary gateways to the Internet. The ways that we organize political and advocacy campaigns, produce and communicate with our world depends on access to them and the broadband data connections they provide. But imagine livestreaming video from a protest and running up against data caps. Imagine planning out your next SMS campaign, and the phone companies telling you they don't like the content. These threats to mobile freedom are real. As we fight for control over our mobile experience, it's fair to say that your phone is political. This panel will discuss how the power dynamic between the carriers and the public is affecting our ability to communicate via mobile phones, why the progressive community must stand up for mobile freedom and how we can create better policies that protect us from wireless carrier abuse.

Moderator

Josh Levy develops and implements Internet-based campaigns, programs and projects to encourage online activism, advocacy and fundraising. Before joining Free Press, Josh was managing editor of Change.org, a social action network where he supervised the launch of more than a dozen issue-based blogs. He previously worked as an associate editor for techPresident.com and Personal Democracy Forum, and was an adjunct lecturer in media studies at Hunter College in New York City. Josh holds a B.A. in English and religion from the University of Vermont and an M.F.A. in Integrated Media Arts from Hunter College.
Panelists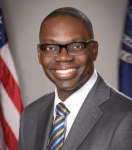 Lieutenant Governor Garlin Gilchrist has dedicated his career to solving problems. An engineer by training, he uses thoughtful and fact-based practices to solve real problems and make government work better for Michigan families. As part of the Whitmer Administration, Lt. Governor Gilchrist has focused on helping Michiganders in communities across our state realize their full economic and political potential. From co-chairing the Michigan Joint Task Force on Jail and Pretrial Incarceration, to helming the Michigan COVID-19 Task Force on Racial Disparities, to leading efforts to connect over 23,000 unserved locations in Michigan to affordable high-speed internet, Lt. Governor Gilchrist is committed to building a more just, equitable, prosperous, and connected Michigan where everyone can thrive. Lt. Governor Gilchrist and his wife, Ellen, reside in Detroit where they are raising their twins, Emily and Garlin III, and daughter, Ruby.

Sabrina is the CEO at Be Bold Media, a digital agency focused on global advocacy and the co-founder of End Famine, a campaign dedicated to seeking sustainable solutions to food security and humanitarian aid assistance. Previously, she was a Program Adviser at Afghans for Civil Society, an NGO that developed women's programs and independent media in southern Afghanistan, worked for National Public Radio, NBC News and Oxfam America. She has advised women legislators on digital engagement and social media and created the Human Rights Forum, a monthly gathering for activists and technologists. Forbes named her 30 Under 30 for Law and Policy and Washingtonian Magazine featured as part of it's Most Powerful Women issue. She is a Truman Nation Security Partner, an adviser to Digital Democracy and proudly sits on the boards of Exhale Provoice, Web of Change and Women, Action & the Media.
Other sessions: Safeguarding Democracy: Innovations in Technology and Human Rights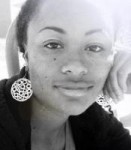 Jamilah King is news editor at Colorlines.com, where she coordinates story assignments, writes about culture, and reports on media and technology. Her work has appeared in several publications, including Salon.com and The Advocate. Before joining Colorlines, Jamilah was an editor at WireTap Magazine and served on the peer review board of the Youth Media Reporter. A native of San Francisco, she graduated from Pitzer College in Claremont, Calif. with a degree in English, studied labor history at CUNY's Murphy Institute and economic development at the University of the West Indies.