Your New AI Intern: How to Navigate Chat GPT for Texting
Session Type(s): Training
Training Tag(s): Intermediate Online Organizing
Starts: Friday, Jul. 14 2:45 PM (Central)
Ends: Friday, Jul. 14 3:45 PM (Central)
Room: Williford B
Who is texting me? Are they even human? Does it matter? Sure, texting is fast, efficient and cost-effective, but who is on the other end? Join us to learn how Chat GPT can change your texting skills, habits and campaigns. We'll cover what AI tools are and how to use Chat GPT to your progressive advantage as well as tips and tricks to keep your message fresh and relevant.
Trainers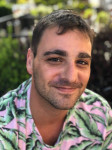 Lloyd is the principal of Banter Messaging, a conversational marketing firm. An extremely early adopter of SMS, he helps organizations, campaigns, and brands build long term, authentic relationships through text messaging.
Before founding Banter, Lloyd was the Director of Solutions at Hustle, SMS director at Hillary for America, and Director of Non-Profit Solutions at Upland Mobile Commons.
Other sessions: Don't Be Spam: Building Broadcast Text Programs that Last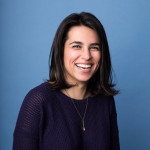 Tamilla is a marketing leader with 6+ years of extensive experience working in the peer-to-peer texting space. Her programs have helped small and large organizations reach more voters, hit fundraising goals, and access training on the latest texting expertise.
She is currently the Director of Marketing at Prompt.io, a winning and influence engine for political, nonprofit, and advocacy groups.
Tamilla lives in Austin, and in her free time loves finding the best taco spotss