Don't Be Spam: Building Broadcast Text Programs that Last
Session Type(s): Training, Professional Development Training
Training Tag(s): Intermediate Online Organizing
Starts: Friday, Jul. 14 9:00 AM (Central)
Ends: Friday, Jul. 14 10:15 AM (Central)
Room: Astoria
Each election cycle our phones are bombarded with texts. Too often, SMS campaigns lead to subscriber burnout, high opt-out rates and low levels of engagement. But with the proper strategy, you can use your broadcast text program to build deep relationships with your subscribers, gaining their trust and securing long-term engagement with your audience. This training will focus on ways to create an authentic voice for your SMS campaigns, examples of creative and effective tactics, and questions to consider when developing your text program. These strategies can be helpful whether you are a texting beginner or looking to revamp your existing program.
Trainers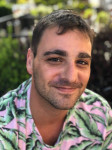 Lloyd is the principal of Banter Messaging, a conversational marketing firm. An extremely early adopter of SMS, he helps organizations, campaigns, and brands build long term, authentic relationships through text messaging.
Before founding Banter, Lloyd was the Director of Solutions at Hustle, SMS director at Hillary for America, and Director of Non-Profit Solutions at Upland Mobile Commons.
Other sessions: Your New AI Intern: How to Navigate Chat GPT for Texting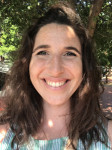 Annie Rosenthal is a Senior Digital Strategist at the National Education Association in Washington, DC. In her role, she specializes in the design, testing, and promotion of innovative organizing strategies and tactics that increase membership recruitment and retention. Annie believes everyone has a place in their union and is passionate about finding pathways for educator engagement.
Before the National Education Association, Annie was a Senior Digital Producer at the United Nations Foundation, where she used digital tools to organize grassroots activists from around the world. She attended The George Washington University for both her undergraduate and graduate studies, receiving an M.A. in Strategic Communications and a B.A. in International Affairs.