Winning on Public Safety: How Progressives Can Combat GOP Narratives on Crime
Session Type(s): Panel, Streamed Session
Starts: Saturday, Jul. 15 2:30 PM (Central)
Ends: Saturday, Jul. 15 3:30 PM (Central)
Room: Continental A
Republicans attempted to make crime the centerpiece of the midterms, spending millions on ads that smeared Democratic candidates with race-baiting attacks. While the GOP underperformed, they will likely return with similar messaging in 2024—and these midterms showed us which strategies work and which ones don't. In this session, political and policy experts will describe how to construct a winning coalition for progressive public safety reform. We'll outline actionable policy proposals and communications tactics to help voters understand the need to reimagine public safety. We'll also provide strategies on actualizing policies to improve racial and economic justice in every aspect of our criminal justice system.
Moderator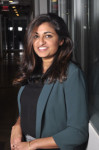 Roshni Nedungadi is a founding partner and chief research officer of HIT Strategies, the leading millennial and minority-owned public opinion research firm in Washington, D.C. Roshni has led expansive, multi-phase research projects exploring how people across the United States feel about gun control, mass incarceration, abortion, and other important issues on behalf of advocacy leaders such as Everytown for Gun Safety, NARAL, and Vera Institute for Justice. Roshni's research seeks to find nuance in how Americans, particularly BIPOC individuals and low-propensity voters, conceptualize these issues at a time where division and partisanship run rampant. Roshni's research on behalf of HIT Strategies ultimately is meant to lift up the voices of marginalized communities in the United States, one of the fastest-growing and oft-ignored voting blocks in American politics.
Panelists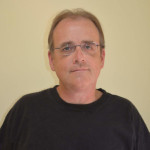 Stephen Clermont is polling director at Change Research and has worked in public opinion research and Democratic campaigns since 1993. He managed all of the state polling for the Gore 2000 campaign, and has worked on thousands of polls for candidates at all levels of government. Over the last several election cycles, he has helped the New Mexico House Democrats build and maintain durable majorities despite being attacked continually on crime.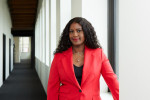 Stacy Davis Gates is President of the Chicago Teachers Union, Executive Vice President of the Illinois Federation of Teachers and Vice President of the American Federation of Teachers.
Before her election to the Office of President in 2022, Mrs. Davis Gates served four (4) years as Vice President of the Union. Prior to that, she served as the Union's Political and Legislative Director. In the fall of 2019, she helped lead a 15-day strike and negotiate a historic contract that provides for smaller class sizes, ensures a nurse and social worker in every Chicago public school, secures sanctuary protections for immigrant families, and supports students and families experiencing homelessness.
While at the CTU, Mrs. Davis Gates has been the architect of bold political and legislative campaigns for the schools and city that all Chicagoans deserve. She has raised millions of dollars to elect classroom teachers to all levels of local government, and challenge school privatizers and union busters. Mrs. Davis Gates has also spearheaded statewide legislative campaigns to pass the strongest charter school accountability measures in the country, push for the restoration of the bargaining rights of Chicago Public Schools employees and fully fund public education by ending tax loopholes for the one (1) percent.
In 2017, Mrs. Davis Gates was elected as Chair of United Working Families, an independent political organization by and for working class people and movements. She also serves as a board member for the Action Center on Race & the Economy (ACRE), a nexus for organizations working at the intersection of the struggle for racial justice and Wall Street accountability.
Mrs. Davis Gates is currently on leave from the classroom, where she taught high school social studies for over a decade at Englewood, Clemente and Mason Community Links High Schools. She attended Saint Mary's College, the University of Notre Dame and Concordia University. Mrs. Davis Gates lives on the South Side of Chicago with her husband and three children.
Other sessions: We Got NOW! The Black Women Bench, Public Safety Messaging: Lessons from the Chicago Mayor's Race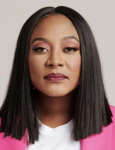 Alicia believes that Black communities deserve what all communities deserve — to be powerful in every aspect of their lives. An author, political strategist, organizer, and cheeseburger enthusiast, Alicia founded the Black Futures Lab to make Black communities powerful in politics. She is the co-creator of #BlackLivesMatter and the Black Lives Matter Global Network, serves as the Strategy & Partnerships Director for the National Domestic Workers Alliance, and is a co-founder of Supermajority, a new home for women's activism. Alicia has become a powerful voice in the media and frequently contributes thoughtful opinion pieces and expert commentary on politics, race and more to outlets such as MSNBC and The New York Times. She has received numerous accolades and recognitions, including being on the cover of TIME's 100 Most Influential People in the World issue and being named to Bloomberg's 50 and Politico's 50 lists. She is the author of the critically acclaimed book, The Purpose of Power: How We Come Together When We Fall Apart (One World Penguin Random House), and she warns you: hashtags don't start movements, people do.
Other sessions: Friday Keynote featuring TN State Rep. Justin Jones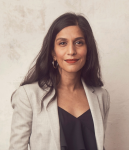 Insha Rahman is Vice President for Advocacy and Partnerships at the Vera Institute of Justice and Vice President of Vera Action, Vera's 501c4 sister organization. She leads the development of Vera and Vera Action's advocacy priorities and campaigns across the organization, partnering with government and communities to end mass incarceration, fight for immigrants' rights, ensure dignity behind bars, and build safe, thriving communities for all. Insha is a nationally recognized expert on criminal justice, including messaging strategies to counter backlash and disinformation about crime, as well as bail reform. She has been quoted in dozens of outlets, from The New York Times, NPR, and PBS, to local and alternative media. Insha began her legal career as a public defender at The Bronx Defenders. She graduated with a BA in Africana Studies from Vassar College and earned her J.D. from the City University of New York School of Law.
Other sessions: Covering Crime and Safety in 2024: The New Narrative