Winning Jobs Narrative: Using Values Based Economic Messaging to Win
Session Type(s): Training
Training Tag(s): Other
Starts: Friday, Jul. 14 2:45 PM (Central)
Ends: Friday, Jul. 14 3:45 PM (Central)
Room: Williford A
Working people decide who holds power in this country. The existential challenge facing Democrats is that we've been losing strength with these voters, particularly non-college voters, cross-race and geography. The Winning Jobs Narrative Project, launched in 2021, focused on creating effective, values-based economic messages that increase support for policies and candidates. Based on our research, we have created an easy-to-implement guide on how to communicate effectively with working people. We'll go over the guide including specific messaging examples and a narrative checklist for you to implement in your own work.
Trainers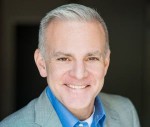 Bobby Clark serves as Vice President of Programs and Communications at the Gill Foundation, where he oversees the foundation's strategic communications efforts and grantmaking to promote equal opportunity for LGBT people.
Prior to joining the Gill Foundation, Bobby helped found and lead ProgressNow, a network of progressive communications and advocacy organizations with affiliates in 21 states. Under his leadership, the network grew to a dozen states and generated thousands of stories in state and national media, while cultivating a network of nearly 3 million grassroots members and activists.
Previously Bobby served as one of the earliest staff members on Howard Dean's presidential campaign, launching the campaign's groundbreaking Internet effort and helping pioneer its innovative use of social media to build the campaign into a national movement. Bobby also led the development of the social networking platform ultimately used by Barack Obama's presidential campaign to power its website.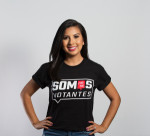 Melissa Morales is the Founder and President of Somos Votantes (C4) & Somos PAC (527) and the Director of the Winning Jobs Narrative Project. In 2022, Somos ran a $23 million dollar Latino-focused electoral program focused in battleground states for the 2022 midterm elections, including the key states of Arizona, Nevada, and Michigan. In 2020, via Somos Votantes (C4) and Somos PAC (527), Melissa ran a $33 million program across 9 battleground states for the Presidential and key U.S. Senate races. In addition, Melissa served as the 2020 Planning Consultant for the Statewide Arizona Wins program as well as the Florida State Director for Win Justice – a coalition of seven organizations, including SEIU, Community Change Action, Planned Parenthood Action Fund, Color of Change PAC, and multiple grassroots state organizations. ‍Melissa's previous roles include Research Director for Equis Research, Executive Director of SEIU Florida, 2018 Win Justice Florida State Director, and she also previously managed IE Programs for the 2016 Presidential Campaign in battleground states with SEIU. Through her work, Melissa has supported progressive candidates across the country, helped pass minimum wage ballot initiatives and helped restore voting rights to disenfranchised voters. Melissa is happiest when she's surrounded by family – who anchors her and is the reason she does this work.
Other sessions: A Working People's Narrative: Building a Winning Coalition Across Race and Place