What's Behind the Politics of 'School Choice'?
Session Type(s): Panel
Starts: Thursday, Jul. 13 10:30 AM (Central)
Ends: Thursday, Jul. 13 11:30 AM (Central)
Room: Salon A-4
Nearly 90% of school-aged children and youth in America attend public schools, and polls have long found that parents are mostly or highly satisfied with the education their children receive in the public system. Yet politicians and pundits across the political spectrum want you to believe there's something wrong with public schools and parents should get incentives to opt-out and choose education options that are privately operated. In this panel, we'll dive into how choice policies affect schools and communities and how charter schools and voucher programs undermine the civil rights of students, parents and teachers. We'll also discuss what's driving the culture wars waged against public schools.
Moderator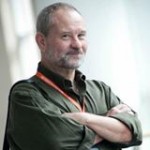 I am a marketing and communications strategist with nearly 30 years of experience – the past 20+ on my own as a freelance writer, advocacy journalist, and consultant. My award-winning advocacy work routinely appears in prominent news outlets including, Salon, Alternet, and The Washington Post. In commercial and fundraising ventures, my work has produced millions of dollars in sales and funds raised for clients, who range from prestigious nonprofit organizations, such as the National Geographic Society and Doctors Without Borders, to Fortune 500 companies such as Kimberley-Clark and Xerox.
Other sessions: Education Caucus
Panelists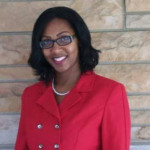 Dountonia S. Batts is the Associate Director at the Peace Learning Center and is principal consultant of Scriptura Strategies, LLC. She has a passion for truth, justice, and equity in housing, education, economic development, and family court reform. As a result, she is dedicated to developing leaders to influence change for improved quality of life for all.
She earned a Juris Doctor degree from Indiana Tech Law School; a Master of Business Administration degree in Human Resource Management from Indiana Wesleyan University; and a Bachelor of Science degree in Biblical Counseling from Crossroads Bible College.
Dountonia is the co-founder of the Appellate Justice Project for Domestic Violence Survivors, Inc., Adjunct Professor at Martin University, President of Ladies Under Construction, and secretary of the Riverside Investment Club. She is a board member of the Network for Public Education – Action; board member of the Indiana Coalition for Public Education, member of the Indiana Coalition for Youth Justice, member of the Indianapolis Professional Association, and Treasurer of the Arsenal Technical High School Alumni Association. She is also a proud member of Gamma Phi Delta Sorority, Inc.
Dountonia is married to Dr. Ramon L. Batts who is the pastor of Greater Zion Hill Missionary Baptist Church and a middle school administrator in Indianapolis, Indiana. They have eight successful children: Khristian, Ramon, Christopher, Dakota, Kennedy, Durango, James, and Jeremiah.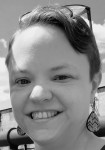 Moira Kaleida is the National Coalition Director for the Alliance to Reclaim Our Schools (AROS), an education justice coalition that strives to unite union and community organizations in coalition to realize an equitable, just, and transformative public education system. A native of Pittsburgh, Pennsylvania, Moira has a degree in education from Penn State University, and has combined her academic knowledge and lived experience (as a student, teacher, parent, school board member, and wife of a teacher) to beat the drum of public education across Pennsylvania. She is excited to lead the important work of AROS at a national level.
In 2015, Moira was elected to serve on the Pittsburgh Public School Board, leading the policy and government relations committees. As a school board member, Moira was able to pass critical policies at the local level, with the help of the local AROS affiliated group (Great Public Schools Pittsburgh), including providing LGBTQIA+ protections for students, a "Sanctuary Schools" policy, a pre-K to 2nd grade suspension ban, and the creation and implementation of the first Community Schools Policy and corresponding opening of the first three community schools in the city.
Professionally, Moira has served as a Chief of Staff for a City Council member and a State Representative in PA. She has also worked in a variety of organizing roles in the political, electoral, and education justice settings. Most recently before arriving at AROS, she was proud to lead the political and educational organizing at Pittsburgh's own 412 Justice. In 2022, Moira was excited to join the inaugural board of Keystone Equality, advancing civil rights for LGBTQIA+ Pennsylvanians through voter mobilization, electoral advocacy, and political organizing.
Moira resides in Pittsburgh with her husband, two children, three cats, and too many goldfish. In her free time, Moira enjoys watching government meetings (yes, really), doing jigsaw puzzles, reading anything she can get her hands on, bad karaoke, and tap dancing.