The Power of Young Gun Safety Activists: Creating Pathways to Elected Office
Session Type(s): Panel
Starts: Thursday, Jul. 13 2:30 PM (Central)
Ends: Thursday, Jul. 13 3:30 PM (Central)
Room: Continental C
Gun violence in the U.S. is one of the top concerns at the voting booth, and recent elections have seen candidates up and down the ballot embrace even more extreme gun policies while pushing dangerous conspiracy theories that undermine our democracy and endanger our communities. Young gun violence prevention activists have proven to be powerful political influencers during and in between election cycles. In this panel, attendees will hear from young survivors and advocates across lived experiences on how they've taken their advocacy one step further by working with elected officials, supporting campaigns, or running for office themselves – and why it's critical that young people demand a seat at the political table.
Moderator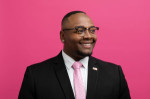 Auon'tai M. Anderson is a father, community organizer, and educator. He is a product of Denver Public Schools and is a proud graduate of Manual High School.
After working in the Colorado legislature, he dedicated his life to serving students across Denver Public Schools. He became an educator serving in various roles across Denver Public Schools prior to his election to the Denver School Board. Auon'tai has advised lawmakers, policymakers, and community leaders in various capacities on issues such as educational equity, gun violence prevention, and human rights. His dedication and service to the community have been recognized by multiple organizations like the Colorado Democratic Party, the Denver Public Library, the Shaka Franklin Foundation, and more.
Auon'tai's passion and enthusiasm for the community are deeply rooted in his endless love for his family and the Denver community. His ancestors include individuals like his Grandmother, Bettye Anderson, who was an educator for over thirty-five years. Overall the Anderson family and extended family have over 100 years of experience in education and service to children across the country. In 2021 Auon'tai was elected Vice President of the Denver School Board, making him the youngest person ever to be elected to this position. He was also elected President of the Colorado Black Caucus of School Board Directors and currently serves as a delegate on the Colorado Association of School Boards.
​
Auon'tai's motto is "Our lives begin to end the day we become silent about things that matter." – Dr. Martin Luther King Jr.
Panelists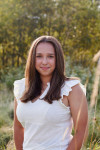 Madeleine Ahmadi served on the Students Demand Action National advisory board from 2020-2022 where she advocated for common sense gun measures on the local, state, and national level. Currently, she serves as the founder and Editor-in- Chief of The Hive: The Official Student News Site of Essex High School in Vermont. In addition, Ahmadi was the student representative on the Essex Westford school board from 2021-2023. Most recently, Ahmadi was a United States Senate Youth Program Delegate for the state of Vermont. She will be entering UNC Chapel Hill in the fall as a rising freshman studying journalism at the Hussman school of Journalism and Media.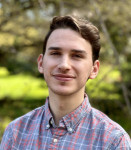 I'm a GenZ gun violence prevention activist and grassroots organizer in addition to campaign work for candidates on all levels of government including Chicago area members of Congress. When I was 19, I was elected to municipal office and am now Vice President of the Geneva Library Board. When I was 20, I ran for State Representative while completing my undergraduate degree a year and a half early and was thankful to have received the support of gun violence prevention organizations such as Everytown for Gun Safety, unions such as the Illinois Education Association, as well as the endorsement of the Chicago Tribune. I'm running again for State Representative in 2024 to better advocate for my community and deliver common sense gun violence prevention solutions among a number of priorities to better shift Illinois into a future that's prosperous for all.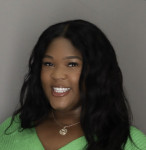 Motivated by the rise in gun violence and voter disenfranchisement in her community, Makayla joined Students Demand Action in 2018 to make a change in Birmingham. Makayla Jordan co-captained an initiative that registered over 100,000 voters in the 2020 presidential election. Makayla has been interviewed by ABC News, Mashable, AL Political Reporter and has written op-Ed's about her advocacy work in Teen Vogue and Prism Reports. As a rising junior at the University of Alabama majoring in Public Relations with a minor in Political Science, Makayla is deeply involved with advocacy on campus. Makayla is apart of the Blackburn Institute, and a contributing columnist with the Crimson White writing about policy issues that effect the state of Alabama. Upon graduation, Makayla plans to work in politics and campaign management for the Democratic Party.