The Parallels of Anti-Abortion and Anti-Trans Laws and What We Can Learn
Session Type(s): Panel, Streamed Session
Starts: Saturday, Jul. 15 3:45 PM (Central)
Ends: Saturday, Jul. 15 4:45 PM (Central)
Room: Continental A
For the last 50 years, right-wing policy makers have put increasingly complex laws on the books to impact how and where abortion is accessible. They are now—almost to a T—replicating those laws to limit access to gender affirming care for trans and gender non-conforming people. The result of these restrictive policies around abortion access has created a vast network of organizations that help people travel for their care (called practical support) which is now also starting to be replicated in trans health. We talk about the local, national and legal systems that exist within abortion access and how they can be understood and leveraged to support trans people who will need to travel.
Moderator
Panelists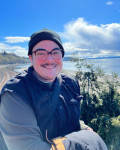 Walker Fitz is a non-binary, transmasc queer located in Chicago. They've been volunteering with practical support abortion fund Midwest Access Coalition since 2017 and have recently been hired on as the Community & Events Manager. Walker is working hard to set up free Plan B/ harm reduction vending machines in Chicago and is always advocating for more inclusion of trans and queer folks in conversations about reproductive justice. This is Walker's first time at Netroots and they can't wait to connect with their communities!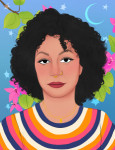 Rafa Kidvai, Esq. is the Repro Legal Defense Fund Director at If/When/How. Prior to joining If/When/How, Rafa was a public defender at the Legal Aid Society's Brooklyn Criminal Defense Practice, Legal Fellow at Court Watch NYC, and Equal Justice Works Fellow in the Sylvia Rivera Law Project's Immigrant Justice Project. Rafa attended CUNY School of Law and Hampshire College.