Taking Back Our School Boards from Right-Wing Extremism
Session Type(s): Panel, Streamed Session
Starts: Saturday, Jul. 15 3:45 PM (Central)
Ends: Saturday, Jul. 15 4:45 PM (Central)
Room: Continental C
Book bans. Attacks on LGBTQ+ youth. Our public schools are under a coordinated, well-funded attack from right-wing extremists who have taken over local school boards and are working to dismantle our education system. Dark-money groups have spent big in local races where every dollar counts, and pro-equality, pro-education forces need to fight back. Learn how we can support school board candidates and refute extremist talking points. Grassroots donors and volunteers are rising up to take back our school boards, and fight for justice and equality. Our democracy depends on it.
Moderator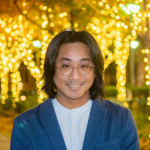 Kenton Ngo is founder and president of Pantograph Labs, a boutique digital agency. Pantograph Labs works exclusively for Democrats, specializing in grassroots PACs funded by small dollar donations.
We've raised millions for candidates and clients like Turn PA Blue, Kathryn Garcia for NYC Mayor, multiple Congressionals, and more. And, we helped create grassroots PACs like The Six PAC, Crazy Eight PAC, Free and Fair Democracy PAC
Kenton started his career in the netroots with a political blog as a teenager. A Virginia native and alumnus of George Mason University and the University of Florida, Kenton is based in Sacramento, CA.
Panelists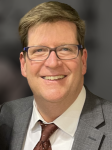 I served 9 years as a School Board Trustee in rural, red California from 2011-2020 and became an intentional activist and organizer following the 2016 Presidential Election, co-founding El Dorado Progressives–the largest leftist political organization in the region. Following a run for Congress in California's 4th Congressional District, I founded The Six PAC with the intention of supporting rural progressive House candidates. The mission has expanded to encompass building a progressive majority in the California Legislature and electing more leftist candidates up and down the ballot in California. In the 2022 cycle, we saw a need to support school board candidates across the nation and began our School Board Support fund, which will raise $100,000 for 100 school board candidates in tough and important races across the nation.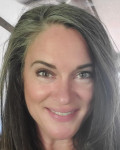 I am a lifelong social and climate justice activist. I currently serve on the school board in my community. After the election of Donald Trump, I got involved in several community organizations to support disadvantaged groups being targeted by his policies. Alarmed by the rise in bullying and cruelty, I began selling my artwork to pay for overdue school lunches. It seemed that running for school board was the next step to defend our kids from harmful policies. My campaign was anchored in equity and inclusion, and our current board has passed sweeping equity policies despite the backlash and threats from an organized and very vocal minority. During my time on the board, I have seen a tenacious, well-funded far-right effort to take over school boards across the country and dismantle public education. I recently co-founded Futures PAC to support progressive school board candidates that advocate for a robust and inclusive public education system. We are fighting back against book bans, the whitewashing of our history, and attacks on LGBTQ+ students. I believe we are the majority, and we must make sure that our voices aren't drowned out by extremists with deep pockets. We are currently fundraising to support candidates who will challenge extremism and advocate for all students in upcoming elections.