Taking Back Our Power, Our Freedoms: Organizing in a Post-Roe World
Session Type(s): Panel, Streamed Session
Starts: Thursday, Jul. 13 10:30 AM (Central)
Ends: Thursday, Jul. 13 11:30 AM (Central)
Room: Continental C
The reproductive rights movement—and the progressive movement as a whole—is facing an onslaught of attacks, including harmful state legislation, stigma, eroding federal protections and lawsuits. Despite these challenges, organizers are developing creative solutions to revamp their public narrative campaigns, mobilization techniques and deep organizing strategies to reinspire people to keep building toward liberation. Panelists will reflect on organizing tactics that worked well before and after the SCOTUS decision to gut Roe in 2022, and share practical strategies that organizations can use to continue to build a strong base, ready to win reproductive rights in the short and long term.
Moderator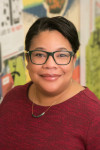 Christian LoBue is Executive Vice President of Campaign Strategy at M+R Win – a one stop consulting shop for issue advocacy & electoral strategy focused on winning big victories and building power for progressive organizations. She was previously the Chief Campaigns & Advocacy Officer at NARAL Pro-Choice America where she designed and led an integrated approach to the organization's political, government relations, digital, and organizing strategies. Prior to that, Christian was the Chief of Staff & head of campaigning for the Voting Rights Lab, developing and leading the organization's approach to campaign strategy, movement mobilization, and communications in order to accelerate the fight against voter suppression and build a collective vision for voting rights & access.
Christian previously served as District Director for Democratic Whip Katherine M. Clark (MA-5), leading the district team that effectively built in-state programs and outreach efforts to connect the work of Washington with the constituencies of the district. As a senior member of the team at Planned Parenthood Federation of America and Action Fund, she developed and executed campaigns to mobilize 4 million+ activists in support of abortion access and health care reform, as well as supported the work of affiliates across 14 states with electoral and issue campaigning.
She currently serves on the boards of In Our Own Voice:National Black Women's Reproductive Justice Agenda, Planned Parenthood Advocacy Fund of Massachusetts, Leadership Brainery, and the Neighborhood Villages Action Fund. She is also an advisor to Hey Jane, a reproductive healthcare platform.
Christian lives in Boston with her family.
Panelists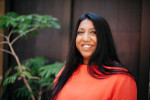 Sharmin Hossain (she/her) is a Bangladeshi-American queer Muslim project manager, design strategist and artist, from Queens, New York.
Sharmin is the Organizing Director at 18MillionRising – a national digital-first Asian American advocacy organization where she works on campaigns to mobilize over 170,000 members around social issues. During the landmark ruling overturning Roe v. Wade, Sharmin was the Campaign Director of the Liberate Abortion Campaign, the country's largest coalition of over 150 reproductive justice and rights organizations, clinics, and abortion providers fighting for liberated abortion access.
A co-founder of the Bangladeshi Feminist Collective and graduate from CUNY Hunter College, Sharmin spends her time making zines and mixed media collages, doing cultural work , and nerding out about Muslim and South Asian political history and liberation struggles. For over five years, Sharmin was a lead facilitator and organizer of East Coast Solidarity Summer, a political education camp for South Asian and Indo Caribbean youth. She now resides in Philadelphia.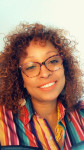 Yamilin is an Afro-Caribbean communicator, producer, neuro marketer, and women and girls' rights activist, born and raised in Puerto Rico. She holds a B.A. in Art, Entertainment, and Media Management from Ana G. Méndez University, Puerto Rico, and a master's degree in Neuromarketing from the Universität Autónoma of Barcelona, Spain.
With over 20 years of experience as a communicator, marketing, and public relations working for major artists, producers, tv stations, editorials, and non-profit organizations, she deeply understands the unique challenges and opportunities facing non-profit organizations in Puerto Rico.
She currently leads the department of communications and digital organizing of the historical feminist organization Taller Salud, focused on reducing health inequities, achieving gender equality, and preventing violence in communities that suffer from more significant social exclusion. Her goal is to use technology and communication strategies to drive positive change in her community and Puerto Rico, where there is health, peace, and economic development for all.
Familiar with the region's cultural, social, and political landscape and possess a strong network of contacts and collaborators within the local community. Above all, she's committed to the mission of Taller Salud and the people it serves. Yamilin is a strategic, creative, and effective communicator with a deep understanding of how to use her skills to drive positive change in her community.